Top Government ranking for Bluecube as one of the best SME apprenticeship employers in the UK
Milton Keynes IT and cyber security company Bluecube is the UK's only technology company to have made the Government's top list of SME apprenticeship employers. Find out more about the apprenticeship opportunities they offer.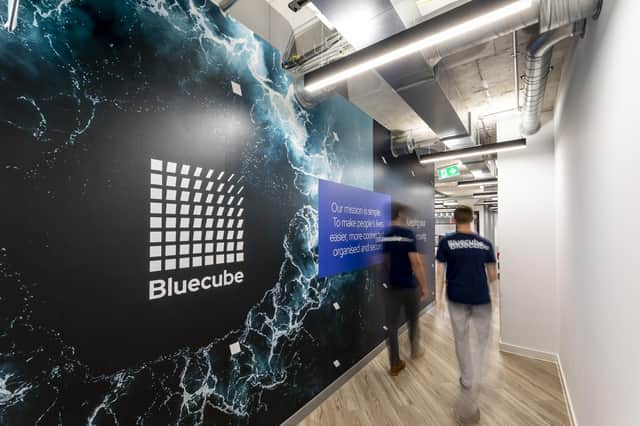 Bluecube Technology Solutions has ranked ninth in the Government's top 50 Small and Medium Employers (SMEs) league table showcasing the very best apprenticeship programmes over the last year.
The employers were ranked not just by the number of apprentices they have taken on but also their commitment to diversity and apprenticeship achievements.
Bluecube's dedication to delivering high-quality apprenticeships is playing a crucial role in boosting the skills and career opportunities in Milton Keynes, as well as plugging the skills gap and helping the local economy to grow.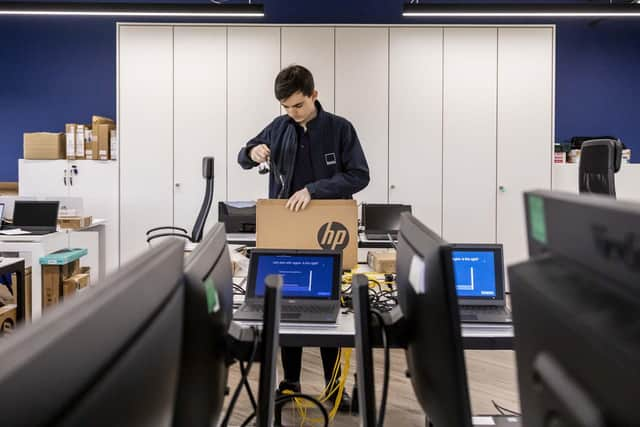 Head of Talent and Development Rob Gilbride has been invited to the House of Commons in September to celebrate their achievement. He said: "As the only business on the Government list in the technology industry, it has been a proud moment to represent the amazing knowledge, opportunity and excitement that exists in the tech world.
"It is fantastic to have our passion for apprenticeships and commitment to delivering high-quality programmes recognised. It is a testament to the company's dedication to fostering a culture of continuous learning and professional growth."
Rob added: "Bluecube Academy, our apprenticeship scheme, was only launched in August 2021 and nearly two years on, it continues to flourish. So, to reach the Top 10 SME apprenticeship employers in England has been no small feat, and we are proud to represent the IT industry and especially Milton Keynes."
New apprenticeship opportunities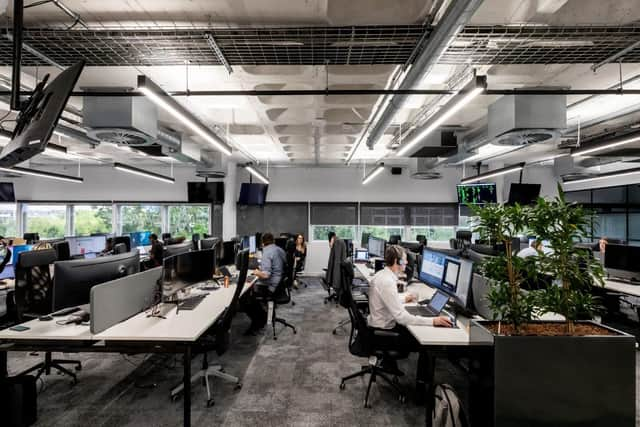 Bluecube Academy has continued to thrive since launching in August 2021, with 31 apprentices currently being trained. With all but one of these being an ICT apprenticeship, it is exciting thatnew opportunities for cyber security apprenticeships will open from Autumn 2023, to align with the organisations developments in the industry.
To deliver its apprenticeships, Bluecube works closely with Milton Keynes College and tech industry-leading, QA Training. As well as this, the Bluecube team also works both independently and with the Proactive Young People charity, regularly visiting schools and colleges in Bedford, Milton Keynes and Northampton to explain apprenticeship opportunities in the tech sector, for local school leavers.
Learning and growth is at the heart of Bluecube's success. They recognise the value of apprenticeships and providing practical, hands-on training in a dynamic learning environment. Investment in skill enhancement equips apprentices with the necessary tools and knowledge to excel in their chosen fields.
Working in a collaborative environment also encourages open communication and teamwork, so that apprentices can learn from experienced professionals with a strong support system.
The new Government ranking has strengthened Bluecube's industry reputation for excellence, reinforcing its values for developing talent and investing in its future IT workforce.
Education Secretary Gillian Keegan said: "Congratulations to all the employers which have been recognised for their brilliant apprenticeship programmes.
"My apprenticeship was my golden ticket to a successful business career. These employers in sectors from digital, childcare and healthcare recognise the benefits apprentices can bring to their business, helping to create a talent pipeline and filling skills gaps to grow the economy. I would encourage all businesses – no matter what size or sector – to follow their lead."
Services and apprenticeships
To find out more about the services provided by Bluecube Technology Solutions and apprenticeships opportunities visit www.bluecube.tech.