Medical alert scheme: Medical alert system helps those with Alzheimer's, dementia and memory loss to stay safe
There are currently 944,000 people living with dementia in the UK. On average, around 40,000 are reported missing every year
MedicAlert is proud to introduce the Safe and Found programme. Developed with the emergency services, this programme is a much-needed solution to help those living with dementia and other cognitive impairments find their way back to their families safely.
When caring for a loved one with dementia, there are so many things to consider to keep them safe. High on a carer's list of worries is the fear of their loved one going out to do an activity they have done many times before and becoming confused and getting lost.
With an estimated six out of ten people living with dementia being reported missing at least once, this is a big concern. While sometimes the person might only go a short distance, it's not uncommon for a person with dementia to walk much further afield, where they are less likely to be recognised.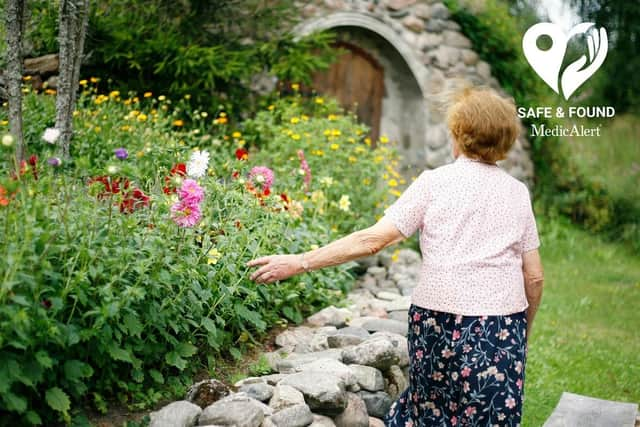 Once there, it can be extremely hard for the person to know where they are or how to get "home". A state of confusion and anxiety can quickly take over.
It causes a great deal of distress to friends and family once a person is missing, and it can be extraordinarily difficult for emergency services to find them and give them the treatment they need.
This is where the Safe and Found programme comes in - it allows people living with dementia to securely store their Herbert Protocol digitally. This information-rich document, used by police forces nationally, includes essential details that aid in a missing person search, such as a recent photo, places of importance, routines and habits, connections, medical information, and more.
The Herbert Protocol is a proven strategy for reducing search time and increasing the chance of the individual being found safe and well. MedicAlert is speeding up the process by providing quick access for emergency services to this critical information when it is needed most.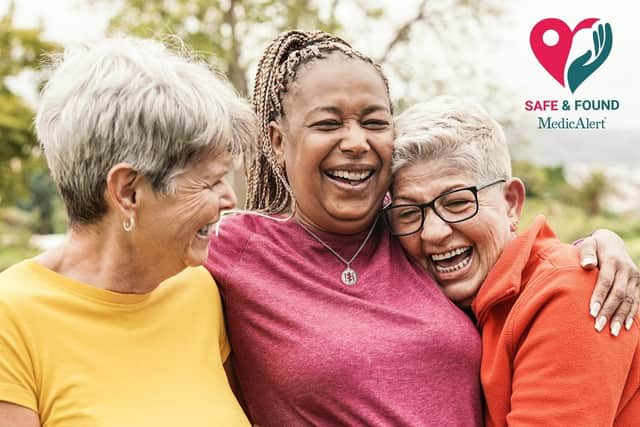 First year of membership FREE
MedicAlert and The McLay Dementia Trust will be providing the first year of MedicAlert membership free to over 800 people living with dementia in the UK.
This sponsorship supports those living with all types of dementia, including Alzheimer's to access the MedicAlert Safe and Found programme. The Safe and Found programme helps those at risk of wandering and being reported missing and is included in MedicAlert membership. Members can now store their Herbert Protocol, holding vital details to support police searches, within their digital medical record.
This programme is open to anyone living in the UK who has been diagnosed with dementia or another cognitive or memory loss condition.
MedicAlert is the UK's only charity medical ID services organisation which focuses on providing peace of mind to those living with medical conditions and ensures that as many people as possible can use it.
MedicAlert provide quick access to their members' vital medical information in an emergency, to ensure they receive fast and appropriate care based on their medical requirements. Members include anyone with a medical condition, allergy or other health condition.
Digital records are held which can be shared immediately anywhere in the world, whenever needed via the 24/7 emergency helpline.
The peace of mind of wearing a MedicAlert ID can support someone's confidence to be more physically and socially active and remain as independent as possible. This helps both their physical and mental health. Friends and family also benefit from knowing their loved ones are safe.
As a charity, fees are kept as low as possible at just £36 a year (£33 on direct debit).
Members also pay for their choice of medical ID, starting at £25.95. But for those experiencing financial difficulties, there are schemes to help - including the latest one with funding from the McLay Dementia Trust.
For more information on the benefits of MedicAlert and the Safe and Found programme, as well as how you can apply for your first year of membership for free, visit the website here