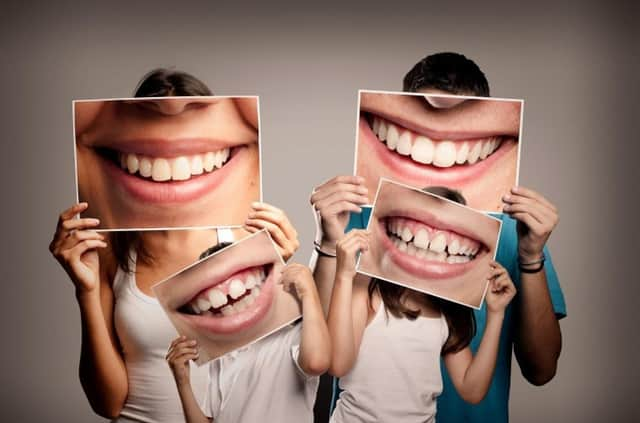 When dental check-up booked as a family, adults receive 20% off and children under-12 are free
Why make separate appointments and wait months to be seen, when you can visit a variety of health care specialists all in one place?
Four specialists believe that providing a one-stop shop is the way forward for health care in the future, and have started their own new private treatment centre in the Broughton area of Milton Keynes.
The future of health care
Speed and convenience of a one-stop shop for health care in Milton Keynes
Husband-and-wife teams, who have impressive expertise from their work in the NHS, have set up the new facility offering private health care services and handling insurance referrals.
Co-owner and lead physiotherapist Priya Shah explains: "We can see our patients through a continuity of care, without lengthy delays between treatments and services. This is what the future of private care should be.
"With a growing population in Milton Keynes, there is a greater need of a service which can provide extensive health facilities under one roof."
As well as offering evening and weekend appointments to suit you, Smile & Move Polyclinic provides an impressive range of health care treatments.
Dr Aditi Shah is leading the dental team, which includes three dentists and two dental hygienists. Together they offer services like check-ups, scaling, root canal treatments,cosmetic dentistry as well dentures, crowns and veneers. They also provide Invisalign, composite bonding and whitening.
To make dental visits more affordable, they offer Denplan and personalised practice plans. Currently there is also 10% off on whitening and 20% off on family dental care.. For more information click here.
Physiotherapy and treatment for chronic pain
Pain can affect bones, joints, ligaments, tendons and muscles in any part of your body. An injury such as a sprain, strain or fracture can cause sudden and severe pain, while a chronic condition such as arthritis can interfere with day-to-day life . . . but we can help.
With over 20 years of experience in both NHS and private facilities, Priya Shah is a pain specialist physiotherapist and can deliver pain management programmes, with independent prescribing.
Her husband and fellow physiotherapist Divyang Shah was the Clinical Lead for the Community Musculoskeletal Service for Milton Keynes – and is now offering his expertise to patients at Smile & Move Polyclinic.
For more details about physiotherapy services click here.
For treatment of chronic pain, click here.
Their podiatrist, Lloyd Martin has an extensive knowledge of sports injuries and offers podiatry services and non-medical prescribing to treat them.
He can also help treat conditions of the feet and lower limbs to keep you mobile and active. Diabetic foot care and minor nail surgery are available, as well as non-invasive shockwave therapy for soft tissue injuries. For more details see here.
Various new opening discounts are available until July 31st.
1 – 10% off on teeth whitening
2 – 20% off Family dental check-up offer
3 – Smile and Move practice plan starting 8.5GBP/month giving 10% off on all other consultations including physiotherapy, podiatrist and pain clinic.
To make an appointment or find out more about their range of state-of-the-art medical procedures, alternative therapies and expanding specialisms visit smileandmove.co.uk or call 01908 668888.