Today's changes to Covid restrictions in Milton Keynes start the roadmap out of lockdown
Today (March 8) marks the start of stage one of Prime Minister Boris Johnson's roadmap out of lockdown.
Monday, 8th March 2021, 11:46 am
Updated
Monday, 8th March 2021, 11:46 am
Restrictions will continue to ease across the country, including Milton Keynes provided progress continues in four specific areas.
To restore freedoms sustainably, equitably and as quickly as possible without putting unsustainable pressure on the NHS and avoiding another lockdown. To deploy the vaccine as quickly as possible to maximise protections as restrictions are eased.
To protect the public and the NHS by having effective long term contingency plans. To plan and deliver a national recovery.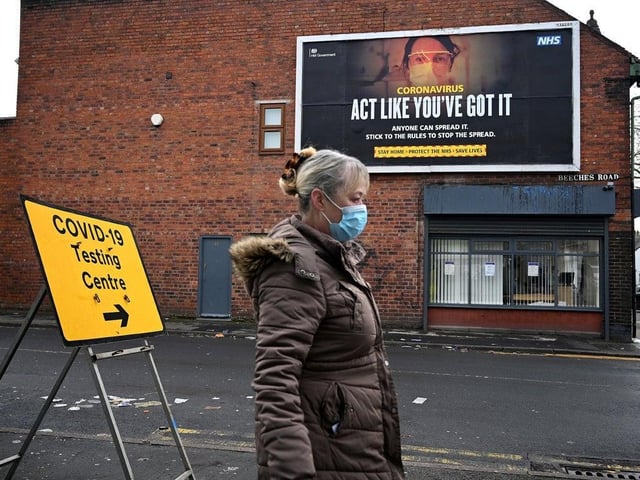 Stage one of the roadmap out of lockdown starts today (March 8)
The first step out of lockdown begins today (March 8) with schools and colleges reopening across Milton Keynes.
The Government has confirmed that twice-weekly testing using lateral flow tests will be provided for free to all adults in households with primary, secondary and college age children, and young people, including child care and support bubbles.
Milton Keynes Council Leader, Peter Marland, revealed in his weekly Covid briefing last Thursday (March 4) that many schools in Milton Keynes is already testing pupils ahead of face to face education resuming.
Twice weekly testing will also be offered to adults working in the wider school community, such as bus drivers and after school club leaders.
Secondary school and college students are also being asked to wear face coverings wherever social distancing cannot be maintained as an additional precaution, as well as implementing existing safety measures such as social distancing between staff and students, good ventilation and regular hand washing.
Johnson said: "The reopening of schools marks a truly national effort to beat this virus. It is because of the determination of every person in this country that we can start moving closer to a sense of normality – and it is right that getting our young people back into the classroom is the first step.
"We are being cautious in our approach so that we do not undo the progress we have made so far and I urge you all not to give up on your efforts to keep your families and others safe. Get the vaccine, get tested, and remember that we are all in this together."
In person childcare can begin again, including childminders, in instances where it will enable parents or carers to work, seek work, attend education, seek medical care or attend a support group.
Additionally, under 18s sport can take place at school as part of an educational provision, or part of wraparound care, but should not otherwise take place at this time.
Higher education students dependent on specialist equipment and facilities to complete their studies can return. In these instances libraries and research labs will be open to support students in these circumstances.
Students who don't require specialised equipment and teaching won't be returning to in person teaching, yet.
From Monday 8 March, the Stay at Home restriction will continue - but it will be amended so that people can leave their homes for recreation as well as outdoor exercise.
Members of the public are able to do these activities with their own household, support or childcare bubble, or with one person from another household.
Social distancing and other safe behaviours should be followed.
Every care home resident in England will be able to nominate a single named visitor who can come to the home for a regular visit.
The visitor will have to take a rapid lateral flow test each time they visit and they will also be required to wear PPE and keep physical contact to a minimum.
From Monday 8 March, outbound travellers will be legally obliged to provide their reason for travel on the Declaration to Travel form.
The Government says: "Entering a port of departure to travel internationally without a completed form is a criminal offence, for which you could be fined.
"If you try to travel abroad without a legally permitted reason, you may also be fined for breaching the stay at home requirements."
The Government will amend regulations in order to allow for "safe and secure elections" and "to enable a broader range of campaign related activity".
It is essential that this still takes place in a Covid-19 secure capacity, in line with guidance and the law.