'A muddy battleground' Amazing footage from 1973 shows the birth of Milton Keynes as a 'village city'
Witness the ambitious plans for Milton Keynes in 1973 - born out of a 'muddy battleground'.
Wednesday, 24th March 2021, 1:01 pm
Updated
Wednesday, 24th March 2021, 1:04 pm
The footage comes from the British Film Institute's archive on YouTube and can be viewed below.
Have you ever wondered what Milton Keynes looked like before you lived or worked here?
Well this amazing nostalgic footage from nearly 50 years ago will give you a good idea.
The BFI video is titled 'Milton Keynes - A Village City (1973)' and will take you on a short but fascinating trip down memory lane.
You also get to see Stony Stratford as it was in 1973 as the narrator describes the town as essential to giving 'new city' MK much-needed character.
"At the moment it's a muddy battleground," the narrator says as aerial footage shows Milton Keynes as few will remember.
"Peopled by bulldozers, graders, navvys, carpenters and bricklayers.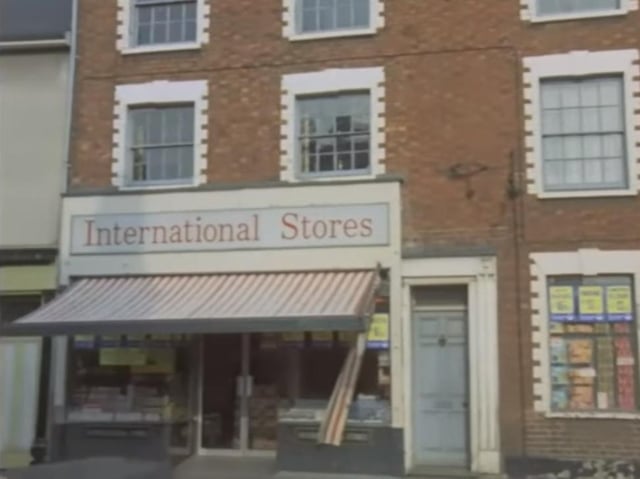 Stony Stratford in 1973
"But gradually it will be coloured in by acres of spanking new houses and freshly tarmacked streets. But it won't all be new, there are towns already here. One of them is Stony Stratford - an ancient market town that will become a district of Milton Keynes.
"What's already here won't be changed. It's too valuable, it will give part of the new city character. But it will be given a rejuvenation, mended, re-painted and tidied up to last another 100 years as a focal point for the new generations who will be coming to live here."
Milton Keynes has been the source of much criticism and derision over the years for it's grid layout.
But if MK is nothing else it is original and unique.
Nearly 50 years on from the making of this film, MK has grown year on year and become one of the UK's most vibrant and thriving business hubs with its own football team, events arena and national concert venue.
Here are just 10 reasons to love MK and why the town has been a pioneer for innovation over the years:
1. MK covers 119 square miles and is 40% green space. No-one in MK is ever more than half a mile from a park.
2. More than 22 million trees and shrubs and 250 million daffodils are planted in MK.
MK is described as a 'muddy battleground' in the near 50-year-old footage
3. We have more than 180 miles of dedicated bridleways, footpaths and cycle tracks (known locally as Redways) across the borough. The Redway was originally to be called the Pedway, being a cross between pedestrian and pedal.
4. MK has more bridges than Venice and more shoreline than Jersey – thanks to 15 lakes and 11 miles of canals.
5. The UK's first solar powered house was opened in Bradville, MK in 1972
6. MK started the country's first kerbside household recycling in 1992.
7. MK was first place in the UK to require all new developments (homes and buildings) to be carbon neutral.
8. Britain's first self-driving 'pod' vehicle was unveiled in MK in 2015, and is being trialled in the borough.
The ancient market town of Stony Stratford is described as essential to giving 'new city' MK much-needed character
9. The Blue Lagoon has at least 28 species of butterfly as well as being the site of rare British Orchids.
10. Midsummer Boulevard is so called because the sun rises at its east end on the Summer Solstice.