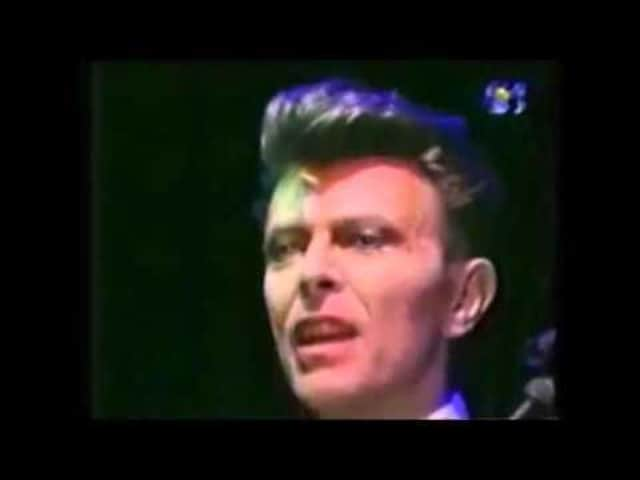 David Bowie at the Milton Keynes Bowl in 1990
Seven years after his first appearance at Milton Keynes' biggest music venue, David Bowie returned to the Bowl.
The unique singer was performing songs on his Sound+Vision tour, the gig on August 5 1990 was the second of two shows in Milton Keynes.
The Bowl was the first leg of his return to Europe after a three-month voyage performing across North America.
Reports from the gig over 30 years ago suggest Bowie performed in front of a whopping 60,000-plus crowd. It was one of those rare sweltering British summer days where the weather was so hot fans were treated for dehydration, sunburn and heat exhaustion.
What stands out looking back on the gig now is the total relaxation Bowie exudes, the then 40-something star melodically strums and sings some of the most well-known songs of the past 50 years. He looks totally unfazed by the thousands in attendance and has that quiet cool that very few humans ever achieve, even if his baggy waistcoat and shirt feel very of the time.
Bowie played far too many classic songs to list here, but to give you a flavour of what the 60,000 fans enjoyed, the timeless hits: Rebel Rebel, Ashes to Ashes and Life on Mars, were all among the first five songs belted out.
Also in attendance were other retro music stars: Dave Stewart of The Eurythmics and Siobhan Fahey of Bananarama and Shakespeare's Sister.
Bowie had previously graced Milton Keynes in 1983 on his Serious Moonlight Tour, across three nights of gigs Bowie's performances were taken in by 150,000 fans that summer from July 1 to 3.