Finance expert formerly of Milton Keynes offers 7 tips for a stress-free Christmas
The festive season, while filled with joy and celebration, can often bring financial challenges.
Watch more of our videos on Shots! 
and live on Freeview channel 276
Visit Shots! now
Gary Hemming, originally from Milton Keynes and now the CEO of ABC Finance, shares invaluable advice to help you navigate this season without the usual financial stress. Here are seven expert tips to ensure a merry and financially sound Christmas.
1. Set a Realistic Christmas Budget
Creating a detailed budget is crucial for a stress-free holiday season. Start by assessing your disposable income after essential expenses like rent, utilities, and groceries. Allocate funds to different festive categories based on your priorities. For example, if your spare budget is £500, you might allocate £200 for gifts, ensuring you choose presents that fit within this range. Allocate £150 for food, planning your holiday meals around this figure, and reserve the remaining £150 for decorations and other festive activities. Keeping track of your spending in each category with a budgeting app or spreadsheet can help you stay on course and avoid overspending.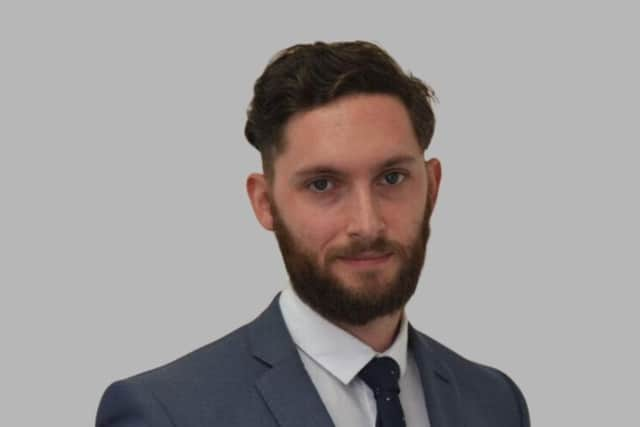 2. Communicate About Gift-Giving
Gift-giving can be a significant expense. Openly discuss with family and friends about setting a reasonable gift budget. Suggest thoughtful, cost-effective alternatives like handmade gifts, which often hold more sentimental value. Consider organizing a Secret Santa exchange to limit the number of gifts you need to buy, ensuring each person receives a meaningful gift within a set budget, say £20 or £30. This not only makes shopping easier but also adds an element of surprise and fun to gift-giving.
3. Explore Financial Incentives
Financial incentives can be a great way to boost your holiday budget. Research offers such as cashback rewards on credit cards or bank account switching bonuses. For instance, a bank offering a £100 bonus for new customers can provide additional funds for your Christmas spending. Also, look for credit cards that offer rewards on purchases made in specific categories, like groceries or online shopping, which can be beneficial for holiday purchases.
4. Maximise Your Food Budget
The festive season is often marked by special meals and treats. To maximize your food budget, take advantage of supermarket loyalty schemes and stamp programs. For example, if a supermarket offers a 5% bonus on stamps purchased by a certain date, invest in these stamps to increase your spending power for your festive grocery shopping. Also, look out for special offers and discounts on festive food items in the weeks leading up to Christmas.
5. Save Early and Regularly
Saving regularly can significantly ease the financial pressure during Christmas. Start putting aside a small amount each week or month from as early as September. Even saving £20 per week can add up to a substantial £320 by December. This dedicated Christmas fund will give you the freedom to enjoy the festivities without the worry of overspending or dipping into your regular savings.
6. Be Cautious with Gift Cards
While gift cards are a popular and convenient gift choice, it's important to choose them wisely. Opt for gift cards from stable and well-established brands. Pay attention to the terms and conditions, especially expiry dates, to ensure the recipient has ample time to use the card. Be wary of purchasing gift cards from retailers in financial distress, as there's a risk the card could become worthless if the business goes under.
If you plan to use credit cards for holiday shopping, choose cards that offer beneficial rewards or cashback. For example, a card offering 2% cashback on all purchases can provide a modest return on your spending. However, it's crucial to have a repayment plan in place to clear the balance before interest accrues, to avoid turning these benefits into burdens.
Gary from ABC Finance emphasises the importance of maintaining financial discipline not just during the festive season but throughout the year.
He advises, "The holiday period is an ideal time to review your financial strategy.
For business owners, solutions like invoice finance can significantly improve cash flow during high-demand seasons like Christmas." He encourages those interested in exploring these options for their businesses to visit ABC Finance for more information and guidance.