Owners warned not to let dogs swim in Milton Keynes river after beloved pet died of mysterious bacterial infection
A dog fell ill last week with acute kidney disease caused by bacteria commonly found in lakes and rivers.
Thursday, 21st May 2020, 6:39 pm
Her owners had taken her swimming at 'The Beach', a scenic and shallow stretch of river at Bury Field in Newport Pagnell, Milton Keynes, that is enjoyed by hundreds of local people.
Sadly the dog had to be put to sleep over the weekend.
The environment agency has now been asked to investigate the water at The Beach, where local children also frequently paddle and swim.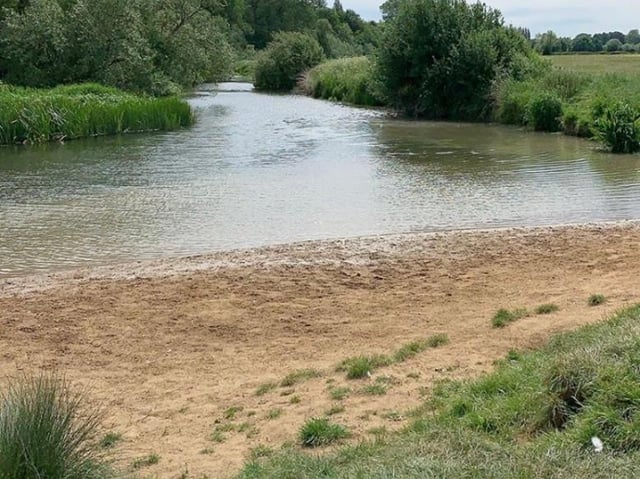 The Beach at Bury Field
Meanwhile her vets at Willow Veterinary Centre in Newport have issued a warning to other dog owners.
They said: "We have been dealing with a case linked to a potential issue with the river at Bury Common. This poor dog has not made it ... until we get confirmation of what exactly we are dealing with we would advise keeping your dog out of the water in this area. "
They added: "The environment agency have also been contacted and are keeping us updated."