Indian restaurants in Milton Keynes: Discover the new Sankalp and its link to a world record!
A new Indian restaurant has opened in pride of place in the centre of Milton Keynes and if you love Indian food then you won't be disappointed.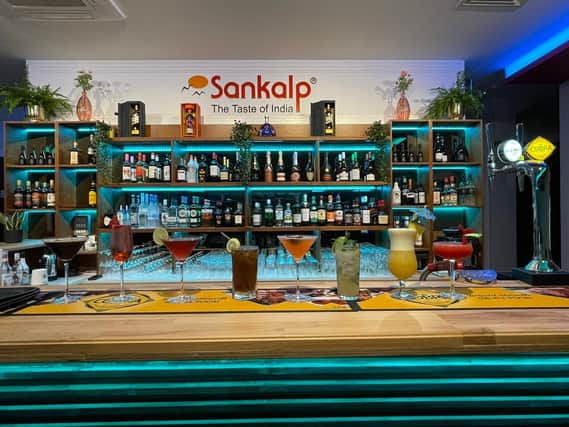 Sankalp couldn't be in a better place for hungry shoppers to make a detour for some classic Indian food either at lunchtime or in the evening.
This new Indian restaurant is in the heart of the town, right next to Centre: Mk the Milton Keynes shopping centre.
Sankalp may be new to Milton Keynes and the UK, but it has an amazing pedigree, being part of a global network of 200 restaurants under the Sankalp Restaurants brand.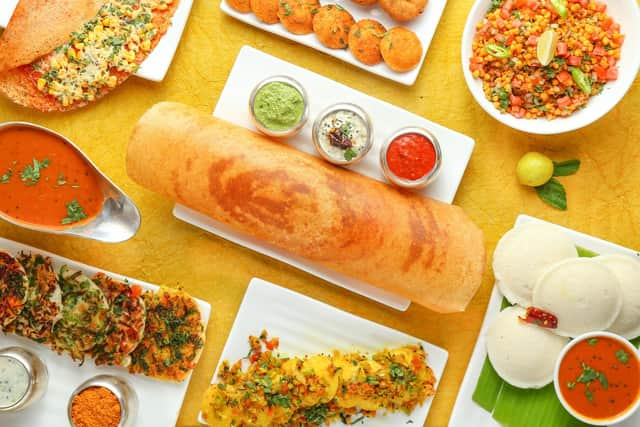 You know you're in the safe hands of culinary experts if you decide to head there for your own dining experience.
The longest dosa in the world, in the Guinness Book of Records
Says owner Nitin Patel: "We are an authentic Indian food provider and we do pan India. We cover everything, all the cuisines. And we do something important which is a range of special dosas."
In fact, if you dine at Sankalp – on North Tenth Street - you'll be dining at a world record-breaking restaurant chain.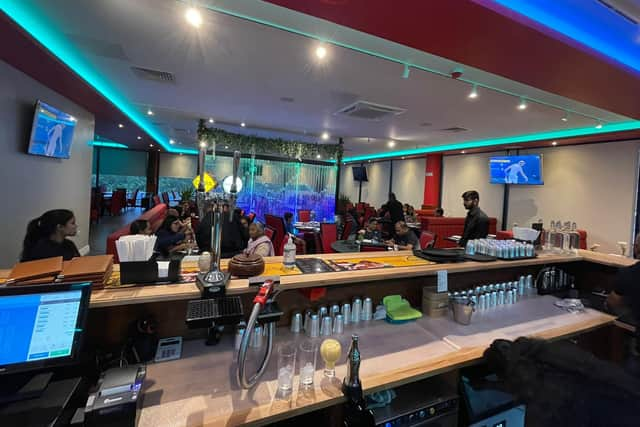 In 1997 a Sankalp restaurant was recognised by the Guinness Book of Records for making the longest dosa in the world (25 feet) and in 2006 it broke its own record, with a dosa at 30 feet long.
You might not get world record breaking dosa in Milton Keynes (for now) but you will be tempted by a fabulous selection, including a Sankalp 4 Foot Long Dosa (£38.95) which is a miniature version of the record-breaking bite.
A special group booking deal for Christmas
There are 22 dosas to choose from including tandoori chicken dosa, special Indian bhaji dosa, and spicy schezwan dosa.
In fact, the menu is a tempting feast to read, with over 220 items. There's the classics such as lamb rogan josh (£15.95) and chicken tikka masala (£13.95) through to vegetarian delicacies like paneer tikka masala and (£11.95) and mushroom mutter masala (£10.95).
As the festive season is upon us, Sankalp is now taking group bookings at £49 per person, where eating can be endless!
It includes limitless food and drink in an offer which is bound to bring a huge amount of celebratory cheer!
How to book and to find out more
There's an easy way to book, by heading to the website and scanning the QR code.
Dishes can also be ordered for delivery via Just Eat, Deliveroo and Uber Eats.
The restaurant has created 18 full and part--time jobs in Milton Keynes. The vision is that it will be the first in the UK, and that other people may be interested in opening their own Sankalp restaurant on a franchise basis.
Sankalp Restaurant, at 35 North Tenth Street, Milton Keynes, MK13 0PJ, is open on Monday to Sunday, with lunch from noon-3pm and dinner from 5pm to 11pm.