New Milton Keynes grazing platter business thriving in lockdown
This business started in October and has been overwhelmed with orders despite Government restrictions.
Wednesday, 17th March 2021, 12:42 pm
Sarah Amoafo, launched The Artisan Grazing Co in October 2020 after being made redundant.
As an obsessive foodie, going into grazing seemed like a natural next step after years of organising catering for friends and family events.
Sarah has been 'blown away' by the response she's received in the first six months, stating: "I had no idea it would be so popular and I've been blown away by the support the business has received from Milton Keynes locals who have ordered from us repeatedly.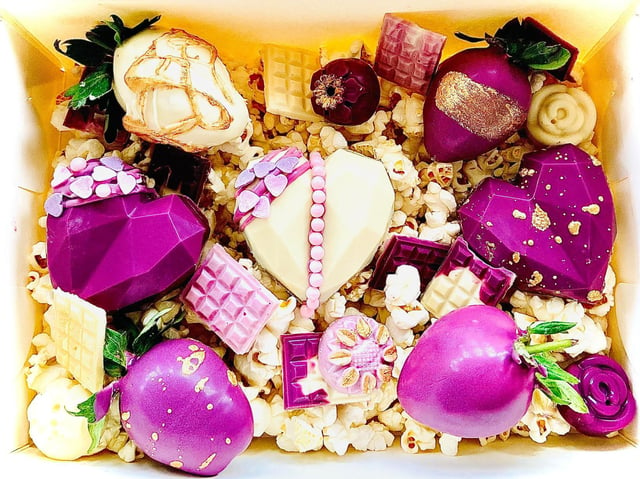 The Artisan Grazing Co, Birthday Treat Boxes
"We're really busy nearly every weekend now and our client list is growing daily. During lockdown so many of our boards and boxes have been ordered as gifts for friends, families and neighbours, we really get to see the community spirit! It's an honour to be trusted to bring a special touch to birthdays, anniversaries and special occasions."
The food boxes are filled with delicious snacks and have likely made for ideal lockdown presents. Mother's Day boxes were filled with a mix of cakes and chocolates perfect to spoil the person that brought you into the world.
Other grazing selections are of a more savoury variety. This includes lunch spreads with varieties of cheese, ham, crackers and breadsticks among other items, that have proved a consistently popular seller.
Brunch selections with pastries, chocolate strawberries and berries, alongside other goodies, are another good seller. Personalised boxes can also be completed on request for birthdays and anniversaries.
The Artisan Grazing Co, creator, Sarah Amoafo
The Milton Keynes mother started the business as a way of making a bit of extra change ahead of what's always an expensive period.
What she found was a real market for grazing platters. The boards and tables offer a quirky alternative to conventional birthday cakes and snacks you might come across at parties.
Instead of sharing slices of a big cake, Artisan Grazing offers the chance to share around strawberries dipped in chocolate.
Reviews on Facebook have credited both the 'delicious' food this company deliver, the 'fabulous' service provided and '10/10' presentation of the platter.
One of the popular cheese grazing boards
Sarah added: "The aim coming out of lockdown is to keep growing. We are a social media business, so it's really about spreading the word and kicking on. We've started to see return customers, so hopefully that will continue."
Ironically, Sarah doesn't think lockdown has hindered her business, in fact the inability for families and couples to go and eat out may have increased the appetites for alternative cheese platters for lunch.
The platters can act as a break from the monotony of whatever has become the go to work from home snack.
Beyond, continuing to raise awareness and growth through social media and word of mouth, Artisan Catering, will be looking to create picnic boxes for when restrictions lift and groups can start convening outdoors.
More information on The Artisan Grazing Co and how to order your own board can be found here.