Soham killer Ian Huntley is a 'disgrace to the human race', writes Britain's most notorious prisoner from his Milton Keynes cell
Notorious Woodhill prisoner Charles Bronson has slammed double murderer Ian Huntley in his latest book to be published.
Tuesday, 18th August 2020, 4:54 pm
Updated
Tuesday, 18th August 2020, 4:57 pm
Bronson, who now calls himself Charles Salvador, has written a book of verse called Words Inside and Out from his prison cell.
The book, written with the help of actor, writer and producer Steve Wraith, includes a poem about fellow prisoners Charles has met in jails all over the country.
One states that Soham killer Huntley and Yorkshire Ripper Peter Sutcliffe are both "a disgrace to the human race".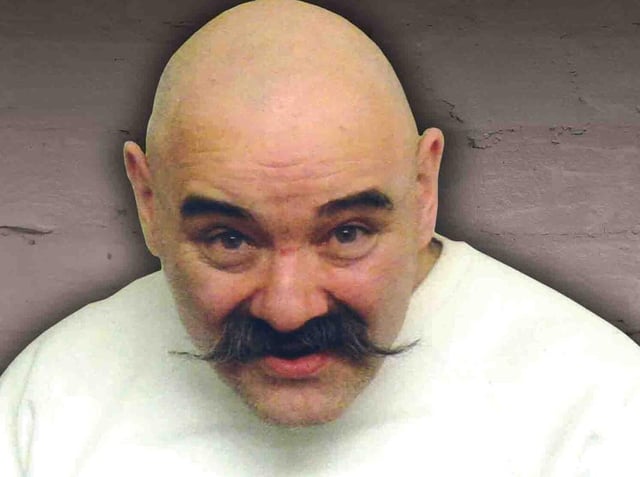 Charles Bronson
Another gives 67-year-old Salvador's view on different prisons, saying "Broadmoor was a gas, Rampton a hole, Parkhurst was a trap, that's where I lost my soul."
After spending 45 years in prison, Salvador is dubbed 'Britain's most violent prisoner for his history of attacks on fellow inmates and guards. But the book, which includes Salvador's artwork, reveals a different side of him, according to co-author Steve Wraith.
The foreward reads: 'Enjoy this book, if not . . . sling it on the fire' and the book comes with a free Ronnie Kray tribute supplement, entitled 'Solitary Confinement' by Salvador.
It is available now, signed or unsigned from Mojo Risin' Publishing hereand is one of a list of books he has published about his decades on jail. He has won 11 Koestler Trust Awards for his poetry and art
Salvador was first sentenced to seven years in jail for an armed robbery in 1974. However, this sentence was extended due to attacks on prisoners and guards.
He was briefly released but then convicted again for planning another armed robbery. He was handed a life sentence in 1999 after taking a prison teacher hostage for almost two days.
In 2018 when he was cleared of trying to cause grievous bodily harm to the governor of the prison he was in. Last year he was transferred back to Woodhill, where he had spent time previously.
He spends his time drawing, writing and keeping fit. He once said: "I'm the king of the press-ups and the sit-ups. I've already said I once did 25 press-ups with two men on my back, and I've squatted with three men on my shoulders! I've been making prison fitness records for as long as I can remember. Show me another man – a man half my age – who can pick up a full-size snooker table. I can. Show me another guy who can rip out 1,727 press-ups in an hour. I can .
"I once went eight years without using weights, then I went into a gym and bench pressed 300lb ten times. I'm 5ft 11in, I weigh 220lb and I feel as strong as did when I was 21 ... There's something deep inside me that pushes me on. I'm a solitary fitness survivor."
Ian Huntley also spent time in Woodhill prison when he was awaiting sentence for the murders of 10-year-olds Holly Wells and Jessica Chapman.
He lured the two friends to his house in Soham, Cambridgeshire in 2002 and killed then before disposing of their bodies in an irrigation ditch.
He was convicted of the murder of both girls on 17 December 2003 and sentenced to two terms of life imprisonment, with the High Court later imposing a minimum term of 40 years.
Huntley is in HMP Frankland in County Durham.