Historian seeking people for research study on Caribbean history project
My name is Tré Ventour-Griffiths - a Northants historian-sociologist of Jamaican-Grenadian heritage and PhD researcher at Kingston University.
Watch more of our videos on Shots! 
and live on Freeview channel 276
Visit Shots! now
Since April, I have been travelling the UK interviewing Caribbean and non-Caribbean people about their experiences with Caribbean communities in mid-to-late 20th century Northamptonshire (1948-1985) as part of my PhD.
I am looking to speak to Caribbean families that moved to Milton Keynes from Northamptonshire at any point between 1948 and the early 1980s.
The breadth of my research is situated around Windrush and post-Windrush communities in the Northamptonshire area. I am also interested in speaking to people that moved away, as they may all have stories to tell.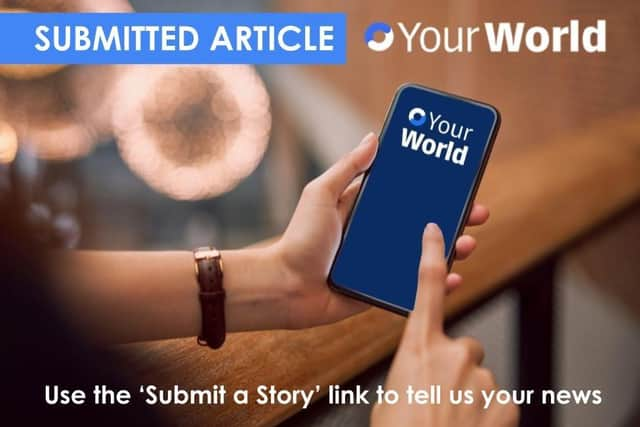 Since April 2023, I have been conducting interviews as part of my PhD research. Here, I have been talking to Caribbean people (by descent and birth) who lived in the Northamptonshire area at any point between 1948 and 1985 - effectively about their experiences.
I have also interviewed non-Caribbean people who had significant interactions with Caribbean people. For example, as via life-long friends, inter-cultural marriages – and social events, such as famous Caribbean blues dances (also known as rent parties).
The inclusion of Northamptonshire people that moved to Milton Keynes also seeks to help expose a history of Northants that spreads to wider histories of The Midlands, as so many representations of Caribbean people in England in that era have been eclipsed by massive urban cities such as London and Birmingham.
There is a conversation about Black and Brown lives in the Town and Country that needs to be had. Milton Keynes has a strong flow of people coming and going to Northampton, that would allow its Caribbean populations and otherwise interested communities, to have participated in Windrush-era events in Northampton and other Northants town such as Wellingborough too.
My own family came to Northampton from the Caribbean island of Grenada in the early 1960s. I am looking for Milton Keynes people willing to be interviewed on their experiences in Northamptonshire - The Windrush Generation (including those who came as children), first generation British-born people of Caribbean heritage who grew up in the area, and non-Caribbean people that were socially or otherwise involved with Northants Caribbean communities at any point between 1948 and 1985.
One reason for my focus on Northants rather than elsewhere is due to the popular media focuses on big urban major cities. Using oral history testimonies, my research aims to decentre popular city focuses we have seen in popular film and television. Accessible history texts about Caribbean communities in the Town and Country are lacking in the mainstream. Though many Caribbean people moved to British cities from the 1950s, these are not the only places that have a postwar Caribbean history.
I have already interviewed many people, but I am still looking for more.
There is a Caribbean history of the Midlands that needs to be told, and I am starting with my area because it's home and familiar.
How Black and Brown experiences fit into experiences of the Town and Country does not get explored enough in the context of post-war Caribbean communities. This project uses the experiences of early Caribbean arrivals (including those that came as children after the War in the 1950s and 1960s), first generation British-Caribbean (many now in their 50s and 60s), and non-Caribbean people who were positively impacted by their involvement with Caribbean people in Northamptonshire – to help tell this story.
If this sounds like you, a friend, a work colleague, a family member or otherwise, do get in contact via email ([email protected]) or send a message to my social media pages - on Facebook, Twitter, or Instagram.