60-year-old beauty pageant queen smashes stereotyping by competing on Mastermind TV show
At the age of 60, Vivienne Radfar has proved she has brains as well as beauty by taking part on one of the UK's most difficult quiz shows.
Tuesday, 2nd March 2021, 5:48 pm
Updated
Tuesday, 2nd March 2021, 5:55 pm
Youthful-looking Vivienne, who has a string of beauty queen titles under her belt, appeared on the popular BBC2 show last night and came third.
"I was quite pleased with that," she said. "My aim was not so much to win but to challenge the stereotyping that can happen around older women and people who take part in beauty pageants.
Vivienne's pet hate is people who "judge a book by its cover", she says.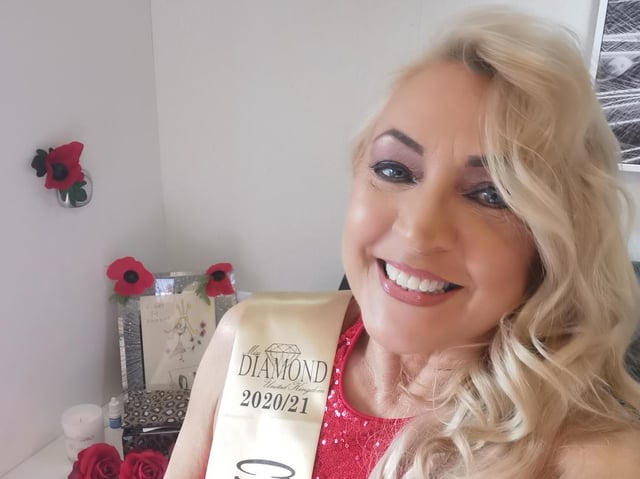 Hazel recently won the Miss Classic Diamond pageant
"I'm 60 years old, I'm only 5ft 3in tall, I have a first class law degree, I've been a carer for my elderly mother and I happen to love getting dressed up and glamorous to compete in pageants. I don't think I fit any stereotype, yet some people still tend to class pageant girls as bimbos. I just want to prove them wrong!"
Her chosen subject on Mastermind was Hitchcock films starring Cary Grant and she spent hour after hour last summer studying classic movies such as North by Northwest and To Catch a Thief.
She also spent weeks cramming for the general knowledge round, which she admits she dreaded.
"It was my second time on Mastermind. I was lucky enough to be accepted in 2005 too, so I knew what to expect from the general knowledge round. It really is pot luck and it just depends upon the questions you are given on the night."
Vivienne on Mastermind last night
Vivienne, who works as a part time PA at VW Audi, travelled from her Newport Pagnell home to film the show in Belfast last September, when lockdown travel restrictions were eased. It was aired on BBC2 yesterday (Monday).
Now the show is over Vivienne is concentrating upon her next ambition - the Miss Diamond UK pageant in August.
"If I'm lucky enough to win I will have the chance to fly to Las Vegas to compete in Miss Regency International in 2022," she said.
She caught the pageant bug at the age of 54, when she noticed a social media advert for contestants for a Miss Over 50 and Fabulous event.
Waiting to go in the Mastermind chair
"I realised it was exactly what I needed – complete escapism," she said. "I had such an amazing day I didn't care if I won, so when they called me out as the winner, it was the icing on the cake."
Vivienne's mum Hazel was her greatest fan and encouraged her to enter more events. She went on to compete internationally, winning the Pure International Pageants Classy Ms United Kingdom title, and travelling to Florida to compete in the international finals.
With each event her confidence grew and she has met many wonderful fellow contestants that have now become friends.
"It saddens me that pageants receive negative press. I'd love to dispel the misconception and for people to know they're not outdated or sexist, she told the Women & Home magazine in an interview.
"They're not all about physical beauty, they judge the whole person and are a positive force for good, which should be celebrated."
Vivienne, who is married with two grown up children, was carer for her mum for several years until sadly Hazel died at the age of 91 in January.
In her honour Vivienne has raised more than £2,500 for research into Alzheimer's disease.
"I hope that I take after my mum in my attitude to life. She never let anything stop her doing anything if it was at all possible, She was a wonderful woman," she said.
Meanwhile, Vivienne is determined to carry on taking part in glamourous pageants for as long as she can.
"We only get one life so we should do what gives us joy," she said.