Coldest place in Milton Keynes gives energy bills the cold shoulder
The most icy venue in MK is powered by energy that comes exclusively from the sun and other zero-carbon renewable sources.
Thursday, 25th March 2021, 4:57 pm
Updated
Thursday, 25th March 2021, 5:00 pm
Snozone's indoor ski slope is at a constant temperature of minus 2 degrees Celsius.
Now, as it prepares to re-open after lockdown, it has switched to its shift to 100% renewable electricity with the help of Cardiff-based energy management consultancy amber energy.
The site, which is in the Xscape building is now Renewable Electricity EcoAct Assured and is using hydro-, wind-, and solar-powered electricity from Bryt Energy, the zero-carbon business energy supplier.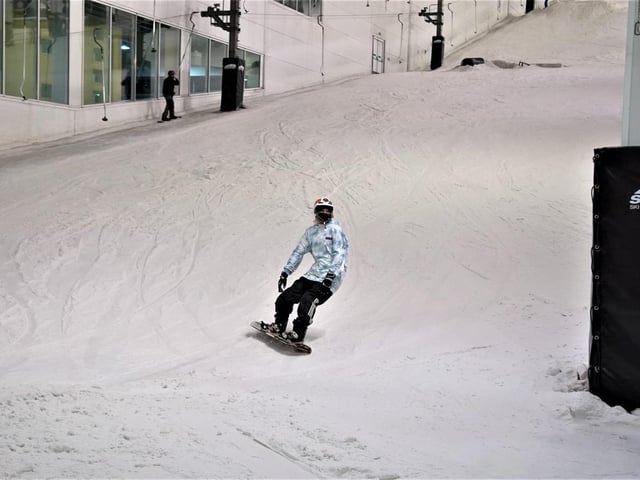 Snozone is currently closed due to lockdown
Tom Hooper, head of growth sales at amber energy, said: "We're a business that's focused on sustainability and helping our clients to achieve their emissions reduction targets is a huge part of this. Snozone is a principles-led company that shares our passion for better business practices, and its shift to 100% renewable electricity is testament to this."
A spokesperson from Snozone said, "We're always looking for ways to provide the best experiences for our guests while leading by example as a responsible business. Working with amber energy made the process of sourcing zero-carbon energy simple. Their knowledge and support will help us to achieve our carbon reduction objectives."