Dog found safe and well thanks to Facebook after going missing from Bedfordshire village
Even Olympic athletes Greg Rutherford and Lauren Smith as well as glamour model Nicola McLean lent their support
Friday, 5th March 2021, 5:28 pm
Updated
Friday, 5th March 2021, 5:30 pm
A huge push on social media has brought back the safe return of beloved pet Winston.
The Beagle/Pug Cross went missing on Saturday (February 27) in Woburn - but with a huge community drive and social media campaign, he was eventually located by a farmer at Potsgrove.
Gary Nunn, whose partner Kat owns wandering Winston, said: "After 80km of walking around Woburn and surrounding areas leaving clothing scent trails and missing posters it was looking unlikely that Winston was going to return.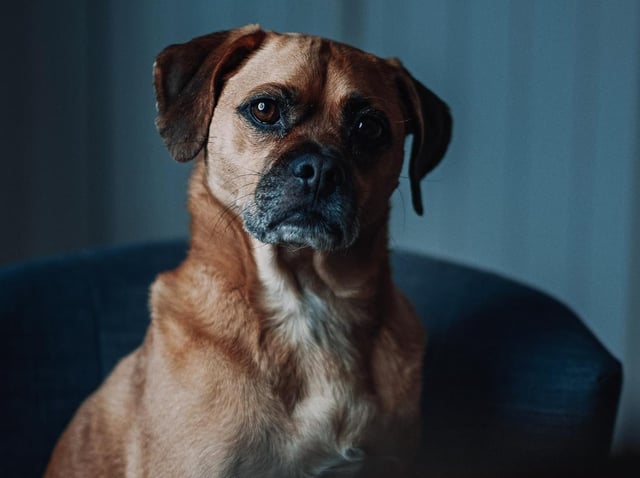 Winston is now back home
"So when we had a phone call in the afternoon of day five, we weren't sure what to think. I jumped in the car and drove to the farm where he was spotted. It was him."
Gary went on to say: "It's an incredible feeling after five days of relentless searching. Kat and I are extremely grateful for all the help and support to raise awareness.
"The likes, shares, views on Facebook, Instagram and YouTube are nearing the 500,000 mark. Help from celebrities also helped with the awareness including Olympic athletes Greg Rutherford and Lauren Smith along with glampur model Nicola McLean.
"Even the Duke of Bedford's team was in support of finding him and accommodating by allowing us to search areas owned by Woburn Abbey."