Family of famous Milton Keynes codebreaker wins government grant to carry on his legacy
The family of Bletchley Park codebreaker Alan Turing are carrying on his legacy after their charity won a government grant to help provide digital skills to schoolchildren in Malawi
Watch more of our videos on Shots! 
and live on Freeview channel 276
Visit Shots! now
The Turing Trust – run by Mr Turing's nephew Dermot and his son James – refurbishes old computers donated by businesses and the public and gives them to schools in Malawi.
The charity is celebrating winning a £50,000 Small Charities Challenge Fund (SCCF) grant from the Foreign, Commonwealth and Development Office (FCDO) to help a further 6,500 Malawian schoolgirls learn how to work computers.
Twenty-nine-year-old James said: "My great uncle Alan is often known as the father of modern computer science, and we are proud to be continuing his legacy by helping some of the world's poorest communities get access to computer technology.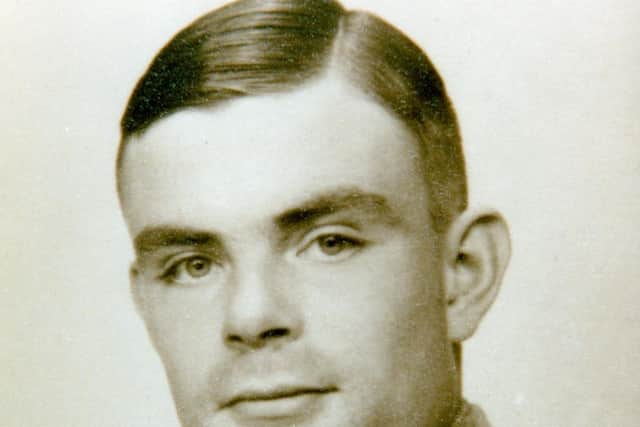 "Nobody in the family since has ever dared to go into computer science themselves, just because of the fear of turning up to class on day one and saying your name is 'Turing'… then not knowing the answer to a question.
"Nonetheless, we thought about how we could follow Alan's legacy in a way that we think he would have appreciated. Alan was very much interested in doing things for the benefit of all, rather than the individual.
"Everyone in the UK has benefitted from computing technology thanks to pioneers such as Alan, therefore we are passionate about ensuring everyone around the world has the chance to learn digital skills too."
James said Malawi is ranked at 167 out of 176 countries on the United Nations Information and Communications Technology development index for last year and research suggests just 1.8 per cent of students in rural areas have access to a computer. Studies suggest having basic digital skills will on average increase a person's income by 39 per cent.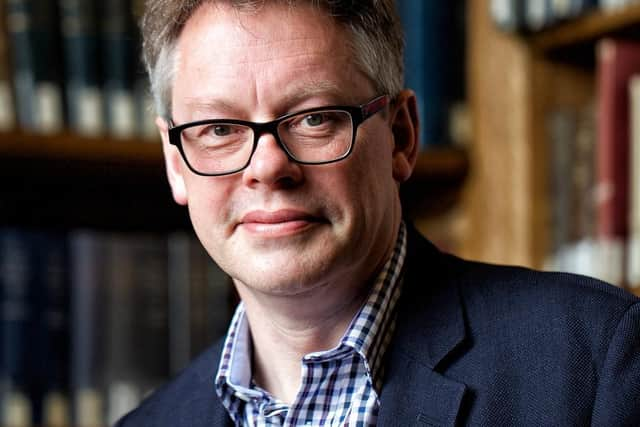 James said: "My great uncle once said, 'We can only see a short distance ahead, but we can see plenty there that needs to be done'. This is certainly still true, in regard to enabling every student a chance to learn IT skills that are vital in today's economy.
"This SCCF grant from the UK Government will give many children a ladder out of poverty and offers a real chance of unlocking Malawi's true potential."
The Edinburgh-based charity has so far reused more than 5,700 PCs, enabling 55,000 students across Africa to gain a digital education.
Foreign Secretary Dominic Raab said: "The UK Government's SCCF helps smaller organisations deliver vital humanitarian and development work to the world's most vulnerable people.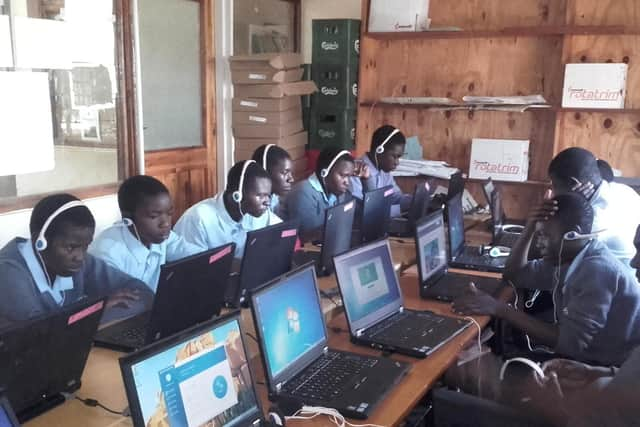 "It is wonderful to see The Turing Trust build on the outstanding legacy of Alan Turing, by enabling schools in Malawi to be part of the digital revolution - giving children computing skills that are crucial for creating jobs and prosperity in the 21st century.
"SCCF is helping The Turing Trust make a difference and I'd encourage more small charities to take advantage of this support to help the UK in its mission to be a force for good around the world."
Mathematician Alan Turing is now famous for his work cracking the Germans' secret Enigma code messages. The work of Bletchley Park codebreakers is credited with shortening World War II by two to four years – saving millions of lives.
Turing was awarded an OBE in 1946, but was chemically castrated after being prosecuted in 1952 for homosexuality. The war hero was also barred from continuing his work with GCHQ and committed suicide in 1954, aged just 41.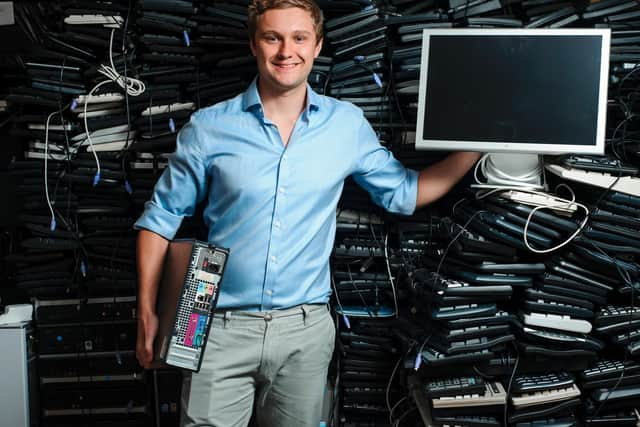 He was granted a posthumous Royal pardon in 2013 and was portrayed by Hollywood actor Benedict Cumberbatch in the 2014 movie The Imitation Game, which also stars James as an extra.
James said: "I'm in the film in one of the bar scenes for about one tenth of a second if you look really closely. So far, my mum and my grandmother are the only people to spot me without me pointing it out.
"Dad was a Bletchley Park trustee and I've no idea what went wrong with casting, but three days prior to filming, an email went round saying they desperately needed extras aged 20-30. That was the first we heard about the filming happening.
"I had a ten-minute chat with Benedict Cumberbatch on set one day and the family were invited to a special preview of the film."
James moved to Scotland in 2010 to study civil engineering at the University of Edinburgh and admits his famous family connection helps persuade businesses to handover their old computers to the charity.