Fire station set to be bulldozed to make way for houses in Milton Keynes
A city fire station is set to be demolished to make way for 18 houses.
Wednesday, 29th January 2020, 2:39 pm
Updated
Wednesday, 29th January 2020, 4:42 pm
A planning application to bulldoze Great Holm fire station and build homes and associated infrastructure has been submitted to MK Council by Bucks Fire Authority.
It is understood the site will be sold for well over £1m once outline permission is granted.
The authority agreed in 2016 that Great Holm station should be closed as part of plans to build a new Blue Light Hub for emergency services in West Ashland near Simpson. Bletchley fire station will also eventually be closed.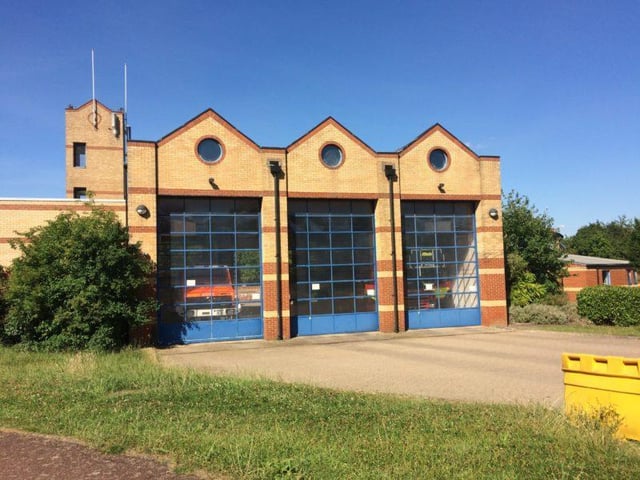 Great Holm fire station
The blue light hub was due to be completed late last year but building is still underway.
Local residents and the Labour-led Milton Keynes Council opposed the Great Holm station closure, saying they were worried it would affect response times for fires in the west of the city.
Councillor Zoe Nolan has criticised the fire authority and accused them of wanting to sell off the fire station to ease their financial problems.
"They published their plans in July 2016, but three years on the new blue light ire hub is still not finished. I think it is because they are in a mess financially. That's why they
are selling Great Holm and putting fire cover in the west flank of Milton Keynes at risk because they need the money," she said.
She added, "They are more than £10 million over budget so they have brought forward the sale of the Great Holm station. This means not only have they broken their word but they are removing any fire and accident cover near to the homes of thousands of people across the growing west flank of Milton Keynes. I am worried about the removal of localised fire cover and the planned closure of Bletchley Fire station will I think also increase fire safety risks locally."
But bucks fire and Rescue Service promised today Great holm station would not be closed until the Blue Light Hub was up and running..
Mark Hemming, Director of Finance and Assets for bucks fire and Rescue Service said: "The Blue-Light Hub build is nearing completion, and we will be starting the process of taking possession in the next few weeks, at which point fit-out of the building will start."
He added: "With regards to Great Holm Fire Station, the site has not been sold. It will not be closed as a fire station until the Blue-Light Hub is completed and our operational resources have been transferred to the West Ashland site, in line with Buckinghamshire & Milton Keynes Fire Authority's original decision.
"The planning application which has been lodged with Milton Keynes Council is one of the earliest stages in the disposal of the Great Holm site. If the application is successful, it will allow the Fire Authority to maximise the value of the site when the time does come to sell. The proceeds from the sale will be re-invested into the service. We are aware that it can take some time to reach the point at which a successful sale of such an asset can occur, and so we are taking the initial preparatory steps now."