Guided tours of Milton Keynes are launched - by e-scooter
The UK's first guided e-scooter tours are to launch this weekend in Milton Keynes.
Monday, 12th April 2021, 4:28 pm
The new cultural and leisure activity will provide a socially-distanced, fun way to residents and visitors to explore and learn something new about the town
Launched by ScooTours and Spin Partners, the tours will start with two scenic routes encompassing the Loughton Valley, Campbell Park and Willen Lake this Saturday and Sunday.
Participants will explore the areas with a focus on local history, nature and public art, say ScooTours.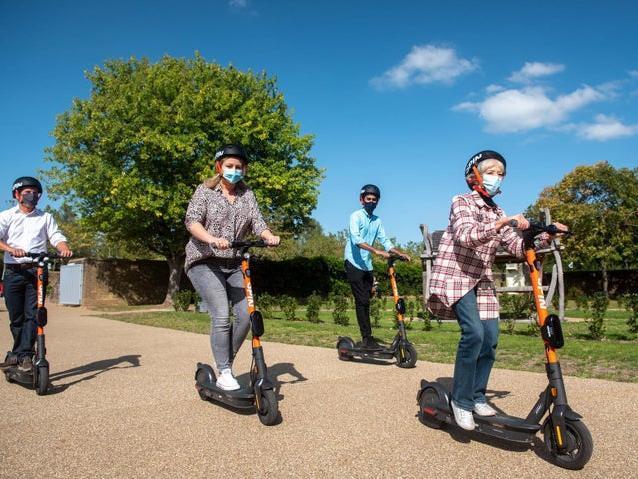 The guided tours start this weekend
They have designed the routes and joined forces with Spin, which is the micromobility unit of Ford Motor Company and one of the existing e-scooter hire operators in MK.
A spokesman said: "With this unique offering, ScooTours will provide a new way for novice and advanced riders to access e-scooters in a safe and fun environment and explore Milton Keynes a town that boasts one of the UK's largest selections of parks and cycle pathways."
The 90 minute tours, which kick off with an e-scooter safety demonstration, cost £25.00 per person. Tickets will include guided tour (£17.50) and Spin e-scooter rental (£7.50 for a two hour pass).
Participants will need to hire via Spin app which they can do by visiting https://www.spin.appand must have a valid driving licence and be over 18.
More information on the tours is here.