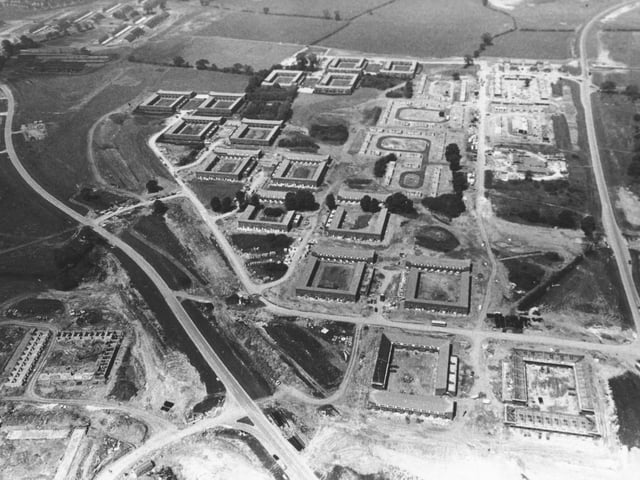 An aerial shot of early Milton Keynes
Here's a trip back in time to when Milton Keynes housing estates were being built
Photos show newly-built estates looking spick and span in the 1970s and 1980s
Wednesday, 16th June 2021, 4:26 pm
On the January 23 1967, a Designation Order from the government decreed that the new town of Milton Keynes should be built on over 20,000 acres of land in North Bucks.
The new town was to encompass the existing towns of Bletchley, Stony Stratford and Wolverton, as well as other smaller villages. In fact, it was named after one of the smallest settlements - Milton Keynes Village.
A newly-formed Milton Keynes Development Corporation employed the most forward-thinking architects and planners to design our grid road system and housing laid out in grid squares.
These grid square would house their own semi-autonomous community and each community would have its own local centre and often a school.
Thousands of people from all ver the UK came to settle in the brand new houses on brand new estate to watch the new city being built around them.
Today, some of these estates are in need of major regeneration while others have mellowed and improved over time. Today, as part of our weekly nostalgia series, we take a look back at those exciting early days of MK.