Milton Keynes care home residents record magical Christmas bedtime story to thank children across the nation
The film comes as a thank you to all the young people that have brought moments of joy to care home residents this year
Thursday, 24th December 2020, 9:01 am
Updated
Thursday, 24th December 2020, 9:04 am
Residents from a care home in Milton Keynes have taken part in a special project to thank children across the nation for their support this year.
With the help of Hallmark Care Homes and The Together Project, a group of residents from care homes around the country have recorded a special Christmas Eve bedtime story.
Residents of ten Hallmark Care Homes donned their best festive attire to film the magical 'Twas the Night Before Christmas', for families to watch together on December 24
The film comes as a thank you to all the young people that have brought moments of joy to care home residents this year, through The Together Project's Hand in Hand Together handprint exchange.
Sue Mitchell, Lifestyles Lead at Hallmark Care Home - Anya Court said: "The residents all had a wonderful time making the video.
"It gave everyone a real chance to get dressed up and show their appreciation for all the lovely things that the children have done for the residents."
The Together Project's Hand in Hand Together campaign partners up children with older adults living in care homes, to have fun creating handprint-themed pictures and writing stories about themselves and then swapping them in the post.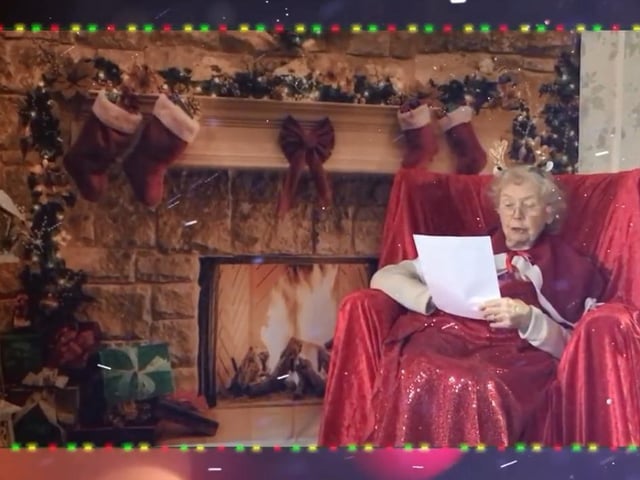 Milton Keynes care home residents record magical Christmas bedtime story to thank children across the nation
The campaign is designed to:
- Address the isolation and sadness that so many of us have been experiencing
- Provide a fun, creative way for children and parents to link up with older generations
- Celebrate the simple, restorative power of human connection.
The campaign will continue throughout the winter into 2021, with the charity inviting more parents and care homes to sign up. Parents/guardians and care homes can sign up here.
Louise Goulden, CEO and Founder of The Together Project said: "Hand in Hand Together is creating moments of joy for children, parents and older people this winter.
"We aim to spread cheer, reduce loneliness and create multi-age friendships across the nation and we urge parents, families and care homes to get involved."
The film comes as a thank you to all the young people that have brought moments of joy to care home residents this year
Getting in the festive spirit at Anya Court