Milton Keynes man attempts to beat 24-hour chin-ups world record in memory of late brother
A Milton Keynes man is attempting to beat the world record for the most chin-ups done in 24 hours in memory of his brother who died in a skydiving accident.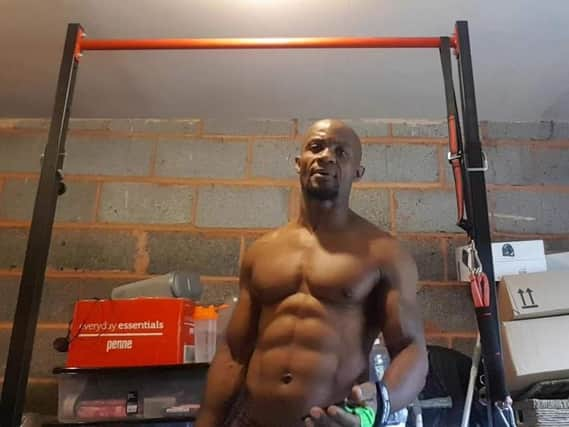 Idai Makaya, a health and fitness coach, will attempt the challenge from Friday, September 25 to Saturday, September 26 at the Bodystreet Fitness Studio gym, in Elder Gate.
The 46-year-old said: "I've been preparing meticulously for the last nine months and I believe I can pull it off this time around. I've had enough time to prepare and to really understand what I'm facing.
"So although it won't be any easier than last time, I feel I am considerably better prepared.
"You cannot be overly confident about something that only one other human has ever succeeded at doing. I keep my focus by thinking about my late brother and what his legacy means to me. I also know how many people want me to succeed and that support spurs me on."
The current world record for the most amount of chin ups in 24 hours is 5,094.
Idai said this world record attempt - his fourth in total - is in memory of his brother, Garai, who died on February 11, 2017 - the same day he qualified as a skydiving instructor - in a skydiving accident in South Africa.
He said Garai had been a keen skydiver who used his extreme sporting activities to raise money for charitable causes in Botswana.
The goal of the chin-ups challenge, Idai said, is to set up a charitable foundation in his brother's memory and to make a documentary about him and the skydiving community he founded in Botswana, with the proceeds of the film going to the charity.
So far, as of Monday (September 14), Idai has raised close to £10,000 out of his £80,000 target.
To donate to Idai's GoFundMe page and to watch the 24-hour live stream of his challenge, visit www.gofundme.com/f/GaraiMakaya?pc=wd_md_campimage_r