Milton Keynes people urged to join in 'Blossom Watch Day' this Saturday
The National Trust is urging people to share photos of beautiful blossoms as part of the nation's first ever Blossom Watch Day.
Wednesday, 21st April 2021, 11:46 am
The conservation charity says the Spring blossoming time is one of nature's "most magnificent natural spectacles".
People are being asked to share pictures of blossom on social media on April 24 using the #BlossomWatch.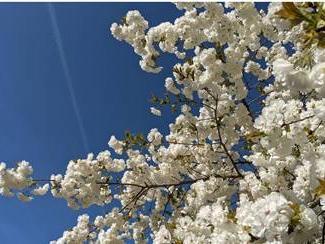 Blossom Watch Day is on Saturday
The art of viewing blossoms is called Hanami and is an important part of culture in Japan.
A spokesman for the International National Trusts Organisation (INTO), Junko Shimizu, explained: ""Cherry blossoms are the sign of spring. They tell us cold winter is gone, to take off heavy coats. People are eager to get this sign.
"In the middle of March, newspapers and TV casters begin to talk about cherry blossoms in Japan.. They tell us how many people visit noted places of cherry blossoms. And people get excited hearing the news, would go out and see and enjoy cherry blossoms."
The National Trust Trust's Garden's and Parks consultant Emma McNamara said: "Blossom season is advancing apace, but we've had some frost damage recently from the low overnight temperatures.
Blossom Watch Day is on Saturday
"Magnolia and camellia blossom have been affected by this, burning the flowers at Greys Court and Basildon Park, which means they drop quickly. This highlights the fleeting nature and beauty of blossom. However, fruit trees such as apple, pear and cherry will be blooming in late April and early May in the orchards at Hughenden and Cliveden, buzzing with insect life pollinating for fruits later in the year."
For further information or inspiration about #BlossomWatch see here .
Blossom Watch Day is on Saturday