As Milton Keynes relies upon online shopping, this is what to do if your parcel goes missing
Experts have given advice to the hordes of people ordering last-minute Christmas presents online this week.
Monday, 21st December 2020, 4:30 pm
Updated
Monday, 21st December 2020, 4:34 pm
Home insurance site Confused.comhopes to cut down the stress of packages not arriving or turning up damaged.
They say many people contact the courier directly, which can mean a long wait on the phone. But it's actually the retailer people need to contact.
Jessica Willock, home insurance expert at Confused.com said: "Following this weekend's announcement to strengthen Covid measures for the festive period in areas of the UK, many will be expecting deliveries for essentials and gifts as people avoid heading out to the shops."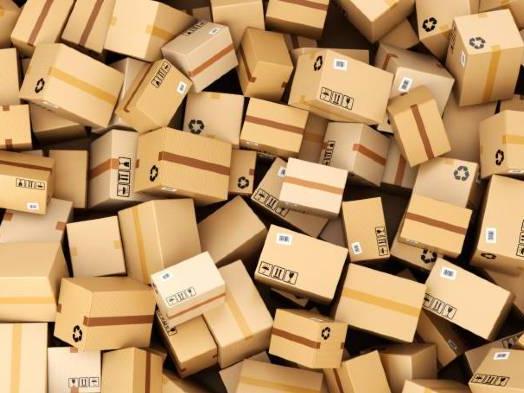 Huge numbers of people are shopping online this week
She added: "When a parcel goes missing or is stolen, it can be stressful to resolve – especially when it comes to gifts for loved ones. It's clear there's a lot of confusion around the best way to deal with a missing delivery and contacting the courier directly might seem like the best option. But it's really the retailer you need to contact....Your contract is with them, not the courier or delivery company who shipped it.
If there's any issue with the courier, the retailer will take that up with them after you've contacted them, said Jessica.
In cases where the tracking notification says delivered, but there is no parcel, it's not such good news.
"Let's say you've let the retailer or the courier know that there's a safe place to leave your parcel, like in a shed or with a neighbour. If they say they've left it in that safe place, then it's your responsibility if it's gone missing," said Jessica.
"On the other hand, you might not have told them about a safe place to leave the parcel. If they say they've left it "Behind a bin" or somewhere else "Safe" then it's the retailer's responsibility to provide you with a replacement."
If you've paid for next-day-delivery but it's late, you can claim the extra fee back from the retailer. Or, if you no longer need the item because it's too late, you can reject it and ask for a refund under the Consumer Rights Act 2015.
If a parcel arrives and is damaged , you can also claim a refund under the Consumer Rights Act.
Jessica said: "The retailer you purchased from is responsible for your parcel's safe arrival. If it's damaged, you've got two options. One, reject the delivery, if you're there to do so. Or take plenty of photos of the damage and get in touch with the retailer to let them know about it.
"If they put the blame on you for the damage, it's up to them to prove it. It's never the courier's issue. The responsibility is always with the retailer."
Finally, if you think your parcel's been stolen, call the police.
"You might think it was stolen after the courier left it on your doorstep without your permission, or maybe it was left with a neighbour who's now denying it. If you think there's been foul play, call 101 to tell the police," said Jessica.
"Some delivery companies send you a picture of the parcel outside your house. If you have any photo evidence like this, you'll need to share it with the police to help build your case."
You can read the Confused.com guide here .