New charity set up in memory of Milton Keynes 'legend'
The charity's mission is to ensure that nobody goes without the essentials of life
Wednesday, 5th May 2021, 4:09 pm
Updated
Wednesday, 5th May 2021, 4:10 pm
The Kevin Wilson Woughton Trust (KKWT) has been created in the memory of a man described as "the best MP Milton Keynes never had".
Much-respected Kevin was a councillor at both ward and parish levels, representing Woughton ward for more than 40 years. He was the first leader of Milton Keynes Council and known as a national champion of local democracy.
In later years Kevin was made an Alderman and he continued to campaign for numerous groups and charities,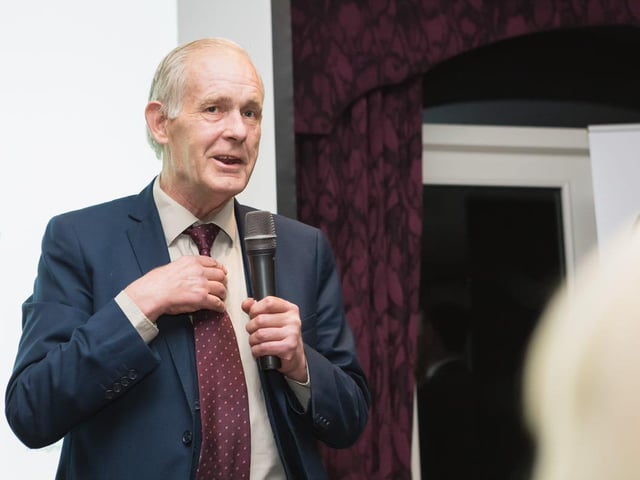 The late Cllr Kevin Wilson
He died in May 2019, just days after helping his Labour colleagues campaign during the elections. Instrumental in bring the Dons to MK, he'd also just seen the team bag a promotion.
The charity's mission is to continue Kevin's ethos of making Woughton the best it can possibly be. The ward encompasses some of the most deprived areas in the borough and KKWT will strive to ensure nobody in the area ever goes without food and other essentials,
"Kevin represented the area for over 40 years and showed what was possible. His influence is what drove this charity and we aim to continue his legacy," said a spokesman for the charity,
"Working with our partners, our communities, volunteers and focusing on what we CAN do, we will work to support groups and individuals when they need it most..This might mean a bit of help when someone is in crisis, some support to help people move forward in their life, some help to access housing or education or training.
The late Cllr Kevin Wilson
"We are here to help. If in doubt, give us a shout."
The KKWT has trustees from The Council of Faiths, MK Association of Local Councils and other local organisations that Kevin was involved with.
They will be working together to ensure the community recovers from the impact of Covid-19.
"In the longer term, it is hoped that that this will develop to include support, services and activities that enable all in Woughton to celebrate their parish," said the spokesman.
Formally launched on May 7, the trust will begin work on the second anniversary of Kevin's death.