'Why isn't missing Milton Keynes woman Leah Croucher as familiar a name as Sarah Everard?'
That's the question being asked by people on social media in MK
Wednesday, 17th March 2021, 6:08 pm
Updated
Wednesday, 17th March 2021, 6:08 pm
The tragic death of Sarah Everard has sparked a wave of national sympathy and action - but local people here in Milton Keynes cannot help but compare the case to 'our' missing woman, Leah Croucher.
Since the day Sarah was reported missing, there was a huge surge of national publicity.
The subsequent arrest of a serving police officer sparked worldwide media attention, with the spotlight on women's safety when walking alone and violence against females in general.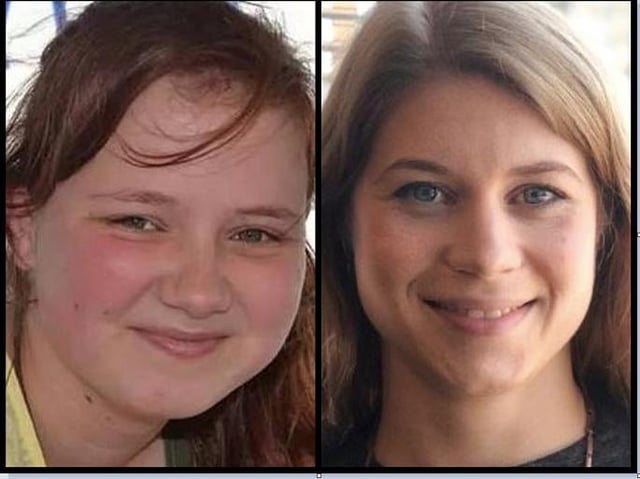 Leah Croucher and Sarah Everard
Though the outcome of Leah's case is still unknown and cannot be compared to Sarah Everard, the initial circumstances of the two cases were identical - both were young woman and both went mysteriously missing for no apparent reason.
In a social media rant re-posted by Leah's family, one local man said: "We have a young 19-year-old girl who vanished into thin air in Milton Keynes two years ago and no trace has ever been found of her - but her disappearance has not received the same national TV and newspaper headlines or column inches."
He added: "As the name Sarah Everard is on everybody's minds and lips, so should the name Leah Croucher and any other woman who is missing to their loved ones.
"I would hate to think there is a separate narrative for a young middle class, university graduate missing in London, to a young working class girl missing in the provinces, at this time when all lives matter."
Leah went missing 25 months ago
A social media user who lives abroad agreed: "It's true - even my British friends here in Germany have been talking non-stop about Sarah's case - which is of course horrendous - yet when I tell them about Leah... they haven't heard of her and don't seem interested."
She added: "I think the fact that Sarah's case is known to be a murder, and the perpetrator possibly a member of the police force has caught people's attention. I would like to believe it doesn't have anything to do with social class."
But others have pointed out that Sarah Everard was headline news from almost as soon as she went missing, before the suspect was arrested and charged and before her body was found.
Another woman posted: "I was thinking the same... why why why..??"
Home-loving and shy Leah Croucher left her Emerson Valley home on February 15 2019 to walk two miles to her workplace. She has never been seen since and not a clue has emerged about what happened to her.
The MK Citizen has constantly campaigned for the case to get more national publicity and has tried to write a story about Leah every month, asking readers to share as widely as possible on their social media.
Meanwhile Leah's mum Claire has endured a third Mother's Day without her daughter.
A family member said: "With each and every day that passes the absolute hell, anguish and desperation for our family goes on and on. Someone somewhere must know something."
She said Leah's parents John and Claire were "trying to be amazingly brave" but nobody deserves the torment they are living though.
"Please help them," she urged.
"Please help us all. There is a £10,000 reward for information that results in bringing Leah home."
If you know anything at all about Leah's disappearance, please call police on 101 quoting Operation Dawlish or ring Crimestoppers in total confidence on 0800 555 111.