Milton Keynes town council campaigns for more local interest
Officials are calling for more residents in Milton Keynes to step forward and have their say on current issues.
Monday, 29th March 2021, 7:48 am
Updated
Monday, 29th March 2021, 9:31 am
Stony Stratford Town Council is pledging its support towards a national campaign encouraging residents across England to take part in the 2021 local elections.
The 'Make a Change' campaign is designed to discover new local heroes within communities who haven't yet put themselves forward.
Between March 24 and April 7, the retiring Chair, Councillor Rob Gifford is happy to meet via zoom and explaining the value of becoming a councillor. Town Clerk, Lynne Compton is also available to answer any questions.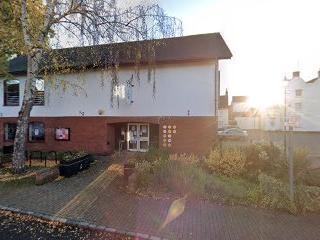 Stony Stratford Council calls for more residents to become Councillors this year
Councillor Gifford said: 'Town and parish councils are the first tier of local government. As a town councillor, you have the opportunity to shape the future of your community and to improve the quality of life for residents and local businesses.
"You can help communities most in need, support local groups through grants, provide space for allotments, and make sure that the quality of landscape maintenance is maintained. You're part of a team of councillors and professional staff whose aim is to make Stony Stratford, Fullers Slade and Galley Hill a place that thrives and reflects the aspirations of all its different
communities. Why not join us?"
You can get in touch and learn more about the scheme by contacting Councillor Gifford, or Ms Compton here by emailing: [email protected] or [email protected], or by calling 01908-562025, or 01908-566726 and choosing option one.