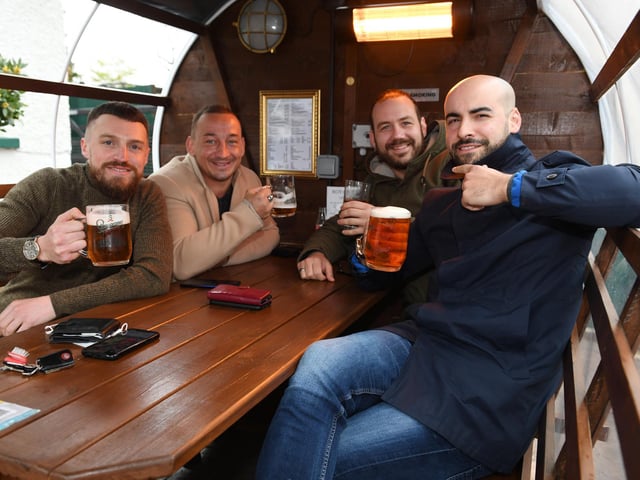 The Royal Oak in Aspley Heath
That's the spirit! Wet and windy weekend could not stop these Milton Keynes pub-goers enjoying themselves
People dressed up for winter and brought their brollies to enjoy socially distanced drinks in the very fresh air
Monday, 10th May 2021, 12:44 pm
Our photographer was out and about over the weekend to prove that it takes more than wind and drizzle to keep MK away from their favourite pub.
Covid regulations will be relaxed next Monday, when customers will finally be able to sit inside pubs.
But in the meantime pub gardens all over MK are busy, with most taking bookings in advance for coveted tables. Many pubs in MK remain closed though because they simply do not have enough outside space.
Photographer Jane Russell put on her coat and wellies during a particularly damp spell to see if the weather was putting people off.
She found plenty of customers, all with smiling faces - and not a single moan about the weather!