£400k project to improve safety measures and redway access on Milton Keynes roads gets underway
Work began yesterday (March 22) that will see four new safety protocols introduced on this road in Milton Keynes.
Tuesday, 23rd March 2021, 4:40 pm
Updated
Tuesday, 23rd March 2021, 4:42 pm
The project will also create a new link between the Lakes Estate and Blue Lagoon Nature Reserve connecting the areas to the rest of Bletchley.
The 62 metre redway will connect to the existing 3-metre cycle lane that already exists on the Lakes Estate. The redway will connect with the existing wider redway network, covering over 200 miles around Milton Keynes.
A new toucan crossing will be created on Drayton Road, including to speed tables to control traffic. The speed limit will remain 30 miles-per-hour for longer extending up to Fern Gove and the existing cycleway will be upgraded.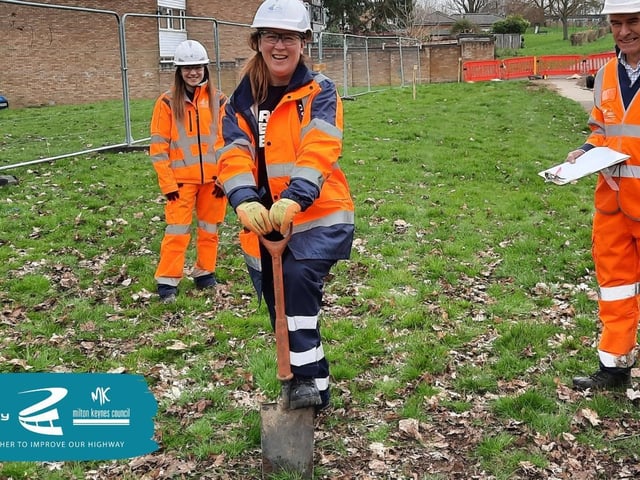 Councillor Emily Darlington cuts the turf at the new redway site.
Councillor Emily Darlington, said, "Better connectivity is so important for the vitality of our city as MK continues to grow and no area should be left behind. This new redway route is key to linking up all parts of the city from new development areas to the older towns like Bletchley."
"Making it as easy as possible for people to choose greener, more sustainable ways of travelling for local or city-wide journeys is essential to reduce our carbon emissions and
Funded by the Active Travel Plan to encourage more journeys through walking or cycling, this project will cost around £400k and will take around 11 weeks to complete.