Blackpool Pleasure Beach: UK attraction looking for Rollercoaster Test Rider - how to apply
One of the biggest attractions in the UK Blackpool Pleasure Beach is looking for someone to test their roller coasters providing feedback for improvement
Watch more of our videos on Shots! 
and live on Freeview channel 276
Visit Shots! now
One of the UK's biggest attractions, with over five million people visiting each year, Blackpool Pleasure Beach is looking for a rollercoaster test rider. The chosen applicant will be asked to provide 'valuable feedback' to help with improvements to the amusement park.
Taking to social media, they said: "Exciting opportunity! We're looking for a Rollercoaster Test Rider! You will report on each ride's fun factor and provide valuable feedback for improvement. You can also test ride roller coasters at parks around Europe!"
Blackpool Pleasure Beach stress that this is a temporary role, and a successful applicant will need to be available to spend a day at Blackpool Pleasure Beach during the week commencing Monday, March 13.
It's not suitable for everyone though and there are some requirements applicants will have to meet. To apply, you will need to be at least 1.32m tall, have a good head for heights, a strong stomach and like going upside down. Previous experience of riding roller coasters and thrill rides is also preferred.
The job will be much more than just riding roller coasters all day though. The successful applicant will need to also test numerous rides at Blackpool Pleasure Beach and report on a number of key fun factors such as speed, thrills, and excitement levels.
As well as advising on where improvements could be made to increase visitors' enjoyment on rides, the tester  might also be asked to work with the Operations Department to come up with fun and thrilling ideas for future projects.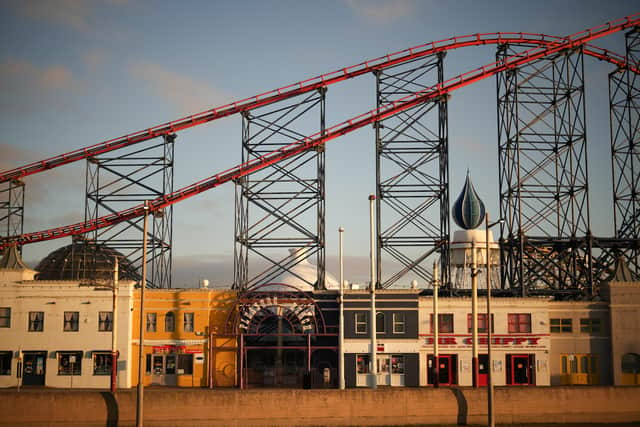 To apply for the exciting opportunity, head to the Blackpool Pleasure Beach website where you will need to provide your name, email address and phone number, as well as saying why you feel you're suitable for the role including your experience on roller coasters and which ride you'd love to test out the most.