Another knock-back for Kasumu as Dons offer him a new deal
The midfielder's return has been hit with yet another setback
Monday, 1st March 2021, 12:20 pm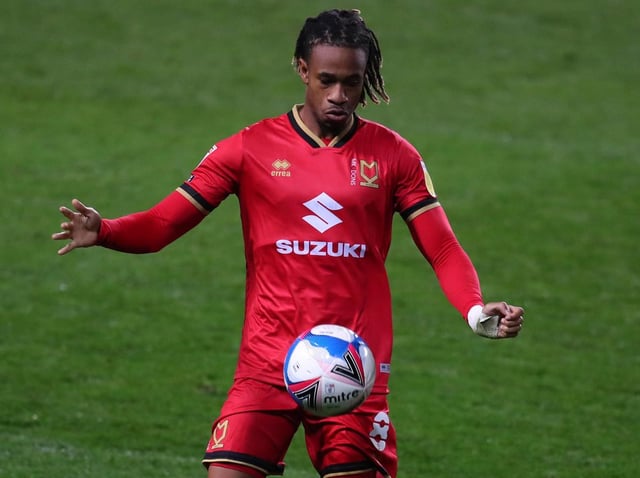 David Kasumu
David Kasumu's eagerly anticipated return to first-team action took another blow last week when he slipped and tweaked his knee, ruling him out once again.
The 21-year-old hasn't played since Dons lost to Plymouth on December 19, but after hints of a return, has suffered several knock-backs in his recovery.
The latest comes after slipping on the training pitch at Woughton, with Russell Martin unsure of when the midfielder may return.
"He was looking great but after we trained at Woughton last week, he was back in training but he slipped and had a tweak," said the Dons boss. "It's not as bad as before but we're having is scanned assessed.
"We're really disappointed because he worked so hard to get back into the picture and we've missed him. I think everyone will agree that Saturday was the sort of game where David Kasumu would really help us.
"He was one of our best performing players before he got injured but I don't know when we'll get him back and I'm gutted about that.
"It's really tough for him, but we all love him. He's developed so much as a player and a person over our time here, he's really matured and he knows how important he is to us."
Kasumu's importance to the side though has him back at the negotiating table with the club, in talks for an extended contract despite still having over a year remaining on his current deal.
Martin added: "We're in discussions about extending his deal here because we want him here long-term. He's a very valuable player for us. He's keen to stay and showing that commitment to him while he's injured is very important."