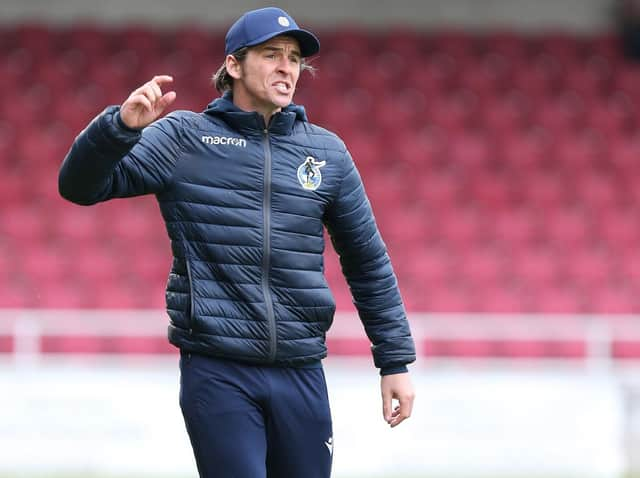 Joey Barton
Joey Barton pulled no punches in criticising his players after MK Dons eased past Bristol Rovers on Tuesday night.
Scott Fraser and Will Grigg scored the goals to fire Dons to their first win at the Memorial Stadium in a decade, sending Rovers to the bottom of League One in the process.
As good as Dons were, they were met with a drab and abject Rovers performance who offered precious little threat to Andrew Fisher's goal. Even Luke Leahy's stoppage time penalty lacked conviction, allowing the Dons keeper to deny him from 12 yards to keep his fourth clean sheet in six.
"Not good enough. Fake footballers. Don't deserve to be playing for this football club, lots of them here, and they need to get better," said Barton afterwards.
"We were not good enough today, right across the board. That's why I had to make three changes at half time.
"I don't think some of them understand the ramifications of having a relegation on their CV. You've got to be fit to do your job. A professional is someone who turns up and gets the job done, regardless of how he feels and I feel as though there are a couple of them in there who are fortunate to be professional footballers.
"In 12 months, I think some of them would be very fortunate to still be a professional, because if they don't put in the hard yards and respect the game or your profession then you end up with what's happened to us, which is an abject showing."