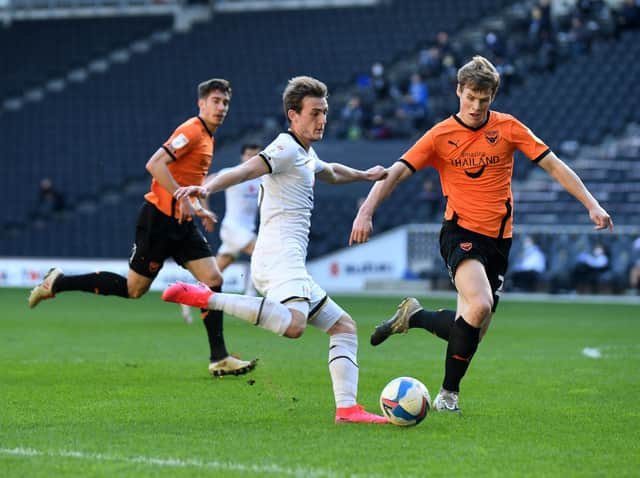 Charlie Brown
He might be nearly 10 years younger than the rest of his striking partners but Charlie Brown does not want to be judged differently because of his age.
Having completed his move to MK Dons in January from Chelsea Brown has had little experience of first-team football but after netting his first goals for his new club and making his first start on Saturday, he is starting to make an impact.
Playing alongside the likes of Cameron Jerome, 34, Will Grigg and Joe Mason, both 29, Brown admits it's his lack of experience that is the difference, rather than his age.
"I'm young for the amount of games I've played in senior football," he said. "With lockdown and my loan, it was a bit of a funny year for me last year – it didn't quite go to plan for me, it was very stop-start.
"Coming here in January, getting my head down and having something to focus on, knowing this is me for the next however long, I can just really go for it and show what I'm about.
"It's a different game physically and the way we play is similar to how I played with Chelsea. Stepping up, it's more demanding and you gave to be very switched on for your role in the team and you gave to do it to the best of your ability. You're playing for three points, you're playing for the fans and that's important to people.
"I'm not as young as some of the others in this team! But in terms of first-team games, and my experience of first-team football, I'm still a young player."