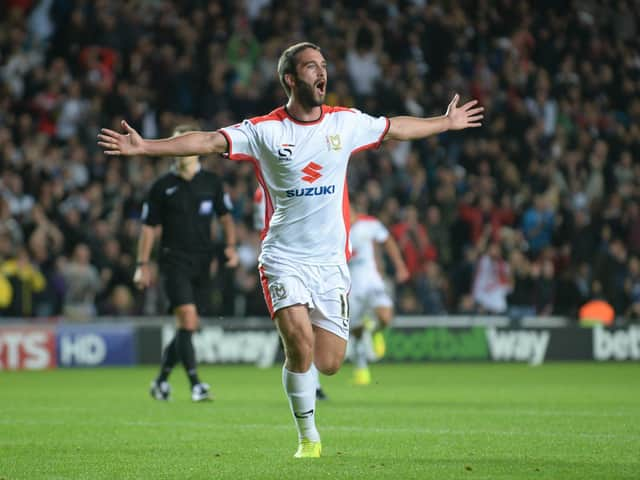 Will Grigg scored twice against Manchester United in the 4-0 win
Will Grigg is unlikely to be making a return to MK Dons any time soon after Russell Martin denied reports linking him to a move.
Grigg scored 22 goals in 2014/15 as Dons secured promotion to the Championship while on loan from Brentford, but a permanent switch never materialised.
Now at Sunderland after a move to Wigan, Grigg as struggled at the Stadium of Light and has been linked with a move back to Stadium MK several times since Martin took over at the helm.
However, while Martin said he remains in the hunt for a striker, Grigg is not on his shopping list before the window closes next Monday.
"I think we've been signing for the last three windows," he said. "We are involved with a lot of players, it's an area we want to strengthen. But he's someone else's player so I don't want to talk about him individually.
"But at this minute in time, it's not one I can see happening, no."