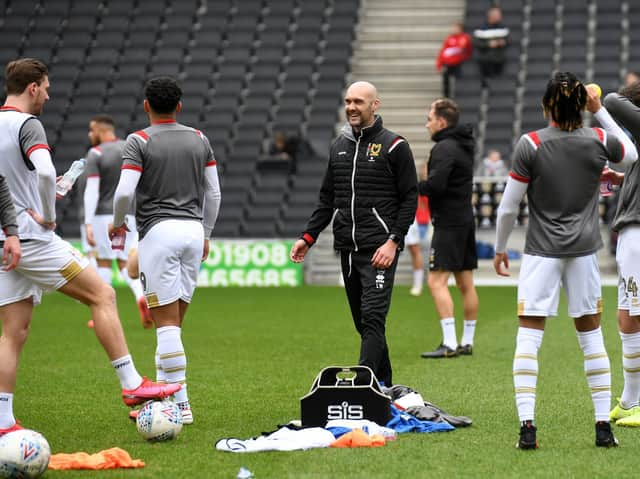 Luke Williams
Both Alex Gilbey and Rhys Healey believe assistant manager Luke Williams should be coaching at a higher level after both credited him for improving their games since his arrival in November.
The former Swindon boss joined the club from Bristol City's academy, taking up the role alongside Russell Martin when he took over the helm as the side dragged themselves out of the relegation zone.
With Dons undoubtedly playing a more pleasing style of football under Martin's watch, both Gilbey and Healey spoke highly of Williams' approach.
Gilbey said: "We went out for a coffee and had a chat about my game, and a few bits and bobs, and, without sounding mean, I said: 'What are you doing at this level?!' because he should be so much higher with the way he sees the game, his influence and his coaching style. He has been huge for the team and for Russ."
"Luke has been excellent – one of the best coaches I've ever worked with," Healey said. "He definitely could work at a higher level. His attention to detail, the way he talks to people one-on-one, the work he puts in is excellent. Russ has done really well to get him in, and Dean (Thornton) the goalkeeping coach as well. They've all come in and made a big difference straight away."