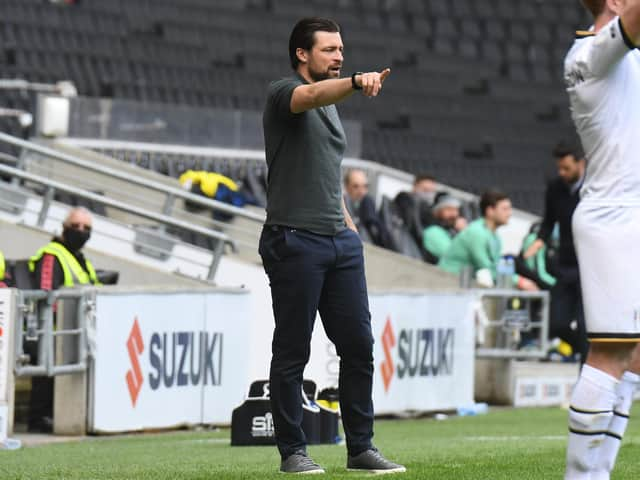 Russell Martin
Missing out on a top-half finish didn't make much of a difference to MK Dons manager Russell Martin
They could have finished as high as ninth but Dons dropped to 13th on the final day of the season after losing 3-0 to relegated Rochdale at Stadium MK on Sunday in a lethargic and disappointing second half display.
Just five points separated Doncaster in 14th and Ipswich in ninth come the end, highlighting just how tight the division was until the final kick of the campaign.
Despite looking to the second page of the standings though, Martin said his side have shown marked improvements throughout the season, and should be looking to finish even higher next time out.
"It was a really tight league," he said. "I expect it to look completely different next year. We finished 13th which is a big improvement from last season, but going from 10th to 13th shows how tight it has been.
"But we have to improve on that next year, and that's what the summer will be all about - making sure we finish even higher than that."
For some, it was the final outing for Dons for the foreseeable future and the final opportunity for Martin to address his entire squad before rebuilding in the summer. And with up to nine of Sunday's squad potentially playing elsewhere next season, as well as kit-man Ian Lanning, the boss admitted it was an emotional send-off.
He added: "There have been guys so important to the process for us. They're unbelievable human beings and personalities. They all go with our best wishes, as do the loan guys.
"It's emotional because we're connected to them, they've been such a big part. But it's football, and we have to say goodbye to them. It's important that when players leave, they leave feeling positive about being here."