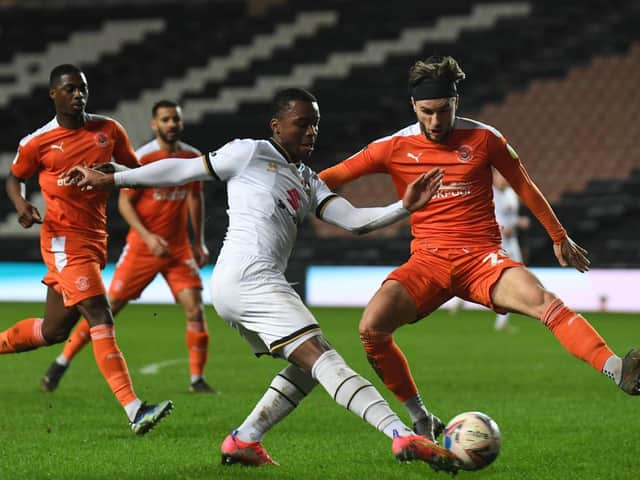 Ethan Laird
Manchester United loanee Ethan Laird wants to add more assists and goals to his game but is continuing to improve at MK Dons.
Martin felt Laird's display was a sign of his continued improvement since arriving at the club, and said the wing-back wants to add more in the attacking third.
"Ethan did really well," said the manager. "We just need to get him the ball more, he didn't get enough of it in the second half. They went really aggressive and we struggled to get behind their press, but when we did we just lacked a little bit of quality and confidence.
"Ethan is getting better and better, he's listened and focused on the detail. He's frustrated he's not got more assists and goals because he's certainly capable of it."