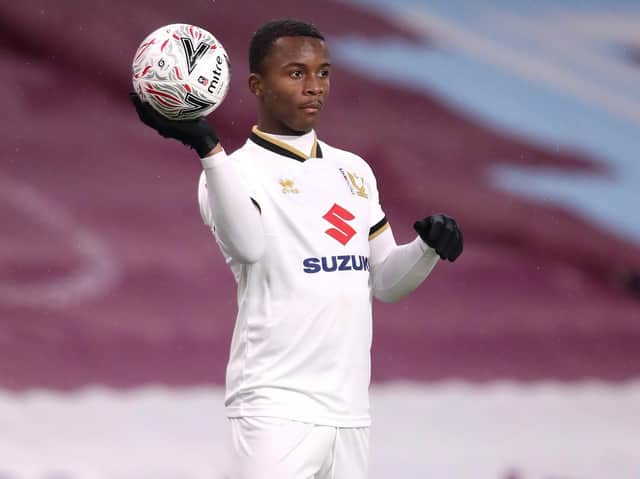 Ethan Laird
Ethan Laird played longer than expected on Saturday, but his appearance from the bench against Burnley showed what he is capable of.
The 19-year-old arrived on loan from Manchester United on Friday and went straight into the FA Cup squad to face Dons' Premier League opponents.
Coming on for George Williams on 62 minutes, Laird took up the right wing-back position and immediately went on a string of mazy runs, and almost caught keeper Will Norris on the ball when he chased down the channels.
Manager Russell Martin said he was delighted with Laird's first hour on the pitch and backs the youngster to get better when he is used to his surroundings and how Dons want to use him.
"He's got power and athleticism," said the manager. "We've only had a day to work with him but he brings a real energy as a player which I like. You could see what he will bring, especially when he gets up to speed. We'll have to be patient but he will really add to the group, so I'm really glad with that signing. He's a really good addition."