Martin explains switch of ends at Stadium MK
"We thought we'd try something differnet"
Wednesday, 10th March 2021, 1:57 pm
Updated
Wednesday, 10th March 2021, 2:00 pm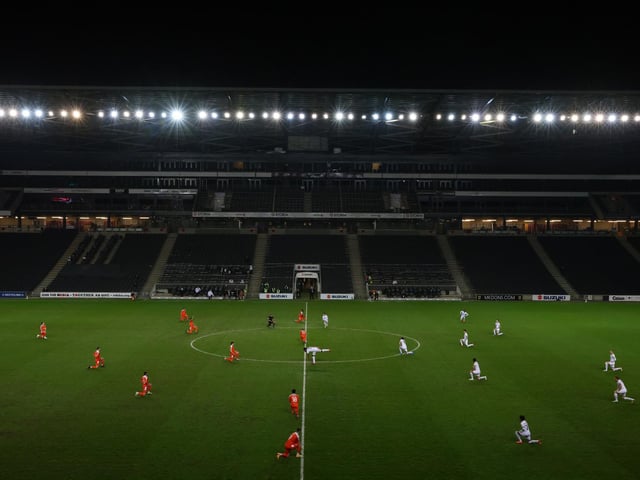 MK Dons warmed up and kicked towards the opposite end in the first half against Blackpool to where they usually do
The condition of MK Dons pitch isn't just affecting the team during games, but before them too.
For 13-and-a-half-years, Dons have warmed up in front of the Cowshed at Stadium MK prior to kick-off. However, on Tuesday night, they were set up to prepare for the clash with Blackpool at the other end, and kicked towards the Cowshed in the first-half.
Russell Martin has been vocal on the condition of the Stadium MK playing surface, and explained the reasoning behind the switch in ends, and said it may become a regular thing while fans are still unable to attend games.
He explained: "There's a bit more sun and a bit more grass coverage, so we thought we'd try something different.
"While we've got no fans at the moment, it's probably something we'll try again."