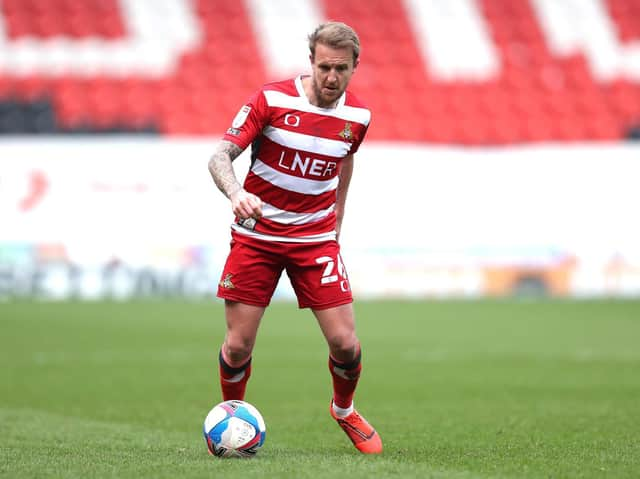 James Coppinger
There might not be many others like MK Dons' Dean Lewington, but Doncaster Rovers' James Coppinger comes close.
The 40-year-old has racked up in excess of 800 career appearances - 685 of those for Doncaster - in a remarkable career, but will be hanging up his boots at the end of the current campaign.
Just a week after Lewington marked his 800th appearance for MK Dons, the pair could meet up for the ninth time since 2004 on Saturday when Rovers head to Stadium MK for their League One encounter.
Coppinger announced this season would be his last when he signed a one-year contract extension back in the summer, and has made 27 appearances this season. With this weekend set to be his last against Dons, Russell Martin paid tribute to the midfielder.
"He's had an incredible career – he's their version of Deano I think!" he said. "What he's still doing at 40 is incredible. He's said it's his last season and he's already set up his path with what he's going to do next, helping young players on the psychological side.
"It's a huge testament to his professionalism, and a huge amount of credit goes to him for going as long as he has done at this level.
"He's always been a fantastic footballer and he has given them a hell of a lot over the years. If he plays and gets on the pitch, we have to be aware of him because he brings real quality."