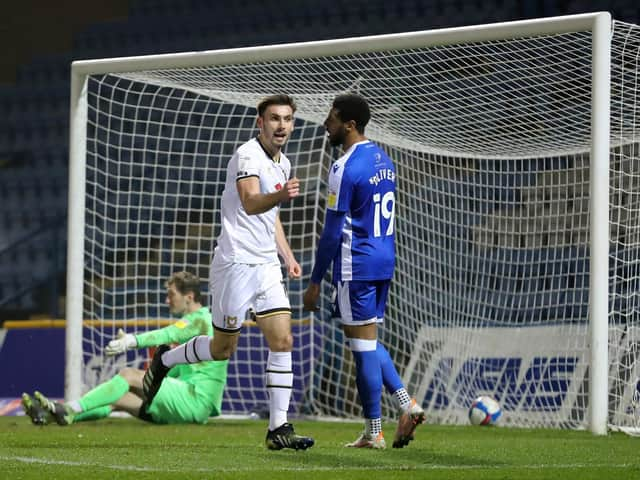 Warren O'Hora
Media Personality of the Year Warren O'Hora hasn't just won over the journalists, but his manager admitted the defender is one of his favourite players.
The Irishman signed on loan from Brighton last summer before making the move permanent in January after becoming a key man in Dons' defence.
Despite missing the end of the season through injury, O'Hora scooped the prize for his performances on the pitch and on the microphone last week, but is also high on the list of Russell Martin's favourite players too.
"He's one of my favourite players to work with," said the manager. "He's grown and learned so much, and that's down to him and his hard work. He's experiencing league football for the first time, but we didn't expect him to get to this level so quickly. He's a brilliant professional with a great attitude."
Though O'Hora is currently in a protective boot for his injury, he hopes to be fit in time for the return to pre-season in June.
He added: "The injury is going well, I should be back for pre-season and the start of next season."