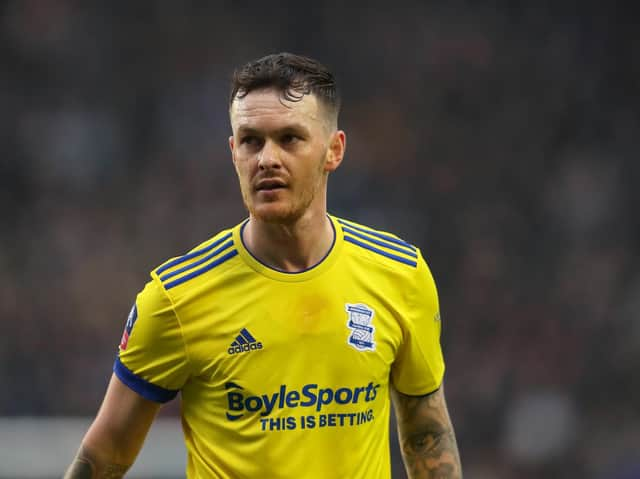 Josh McEachran
Josh McEachran is ready to slot straight into MK Dons' squad after he signed for the club today.
The 28-year-old, who celebrates his birthday today (March 1), joins the club after becoming a free agent in January following his release from Birmingham City.
The midfielder, who began his career at Chelsea, suffered cruciate ligament damage in February 2020, but was cut loose by the Blues and after training with Dons for the last couple of weeks, penned a deal until the end of the season.
Russell Martin explained: "We were asked if he could come and train with us because he liked the way we play and thought he would be a good fit to get in condition until something came up. I don't think any of us envisaged signing him.
"He'll be involved straight away, he's fit enough to do that, he's done a lot of extra training, shown a great attitude and is an intelligent footballer who is entering the peak of his career.
"He's been here a few weeks, he's played a friendly game, which I played with him so I appreciate how good a footballer he is and how good he can be.
"He needs to get fully fit but he's incredibly gifted. His passing range, his appreciation of the ball – it's no surprise he's been involved in Premier League and Champions League squads from a very early age.
"He suits the way we play, and with David being out for a bit longer, he gives us another strong option.
"I'm excited by him, but he can be anything he wants and hopefully we can be the vehicle to get him fully fit while he helps us really perform and control games on the pitch.
"It's a really interesting and exciting one for us.
"He has other options but he wanted to be a part of something here, so it's worked out well. We'll have to see how it goes from now until the end of the season."
Martin says McEachran can play in a variety of positions in midfield, adding: "He can control games from deep, but he's also a guy you want at the top end to pick the final pass. He can do both, it just depends how quickly we can get him to where we need him to be physically."