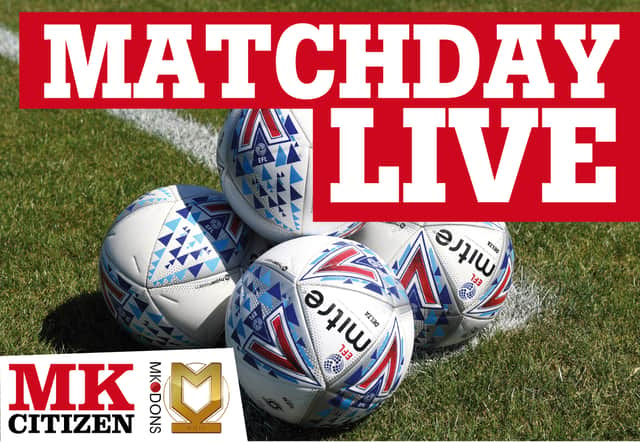 MK Dons take on League Two side Leyton Orient this evening in the Papa John's Trophy
Get the latest from the game.
Leyton Orient vs MK Dons: LIVE from the Breyer Group Stadium
Last updated: Tuesday, 30 November, 2021, 21:02
Baldwin to win it
And Aden Baldwin slams it home!
Dons' fourth spot kick
Darling drills it down the middle
Orient need to score their next
Orient penalty 4
Archibald... sends Ravizzoli the wrong way
Dons' third kick
Josh Martin makes no mistakes
Orient's third penalty
Substitute Smith for Orient... bottom corner
Dons' second kick
Hiram Boateng makes no mistakes - 2-1!
James for Orient
Easy for James, sends Ravizzoli the wrong way
Dons first penalty
1-0 MK Dons after the first round
Penalties: 0-0
Sotriou to take the first penalty for Orient... OVER THE BAR!