Surman sets his sights on a top-half finish with Dons
The midfielder wants Dons to finish strongly and aim for the top 12
Friday, 16th April 2021, 12:13 pm
Updated
Friday, 16th April 2021, 12:14 pm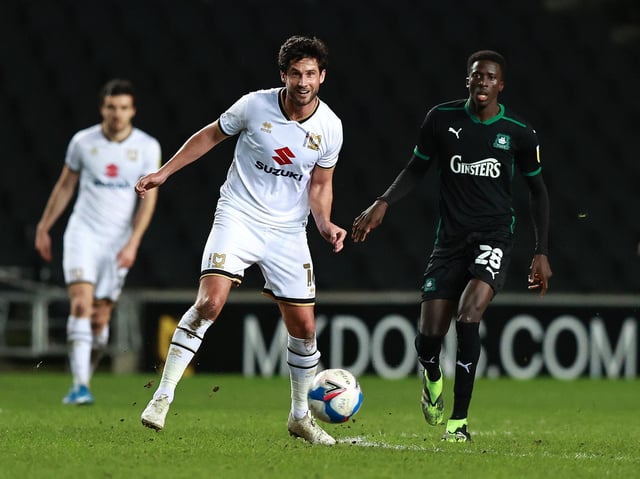 Andrew Surman
A top-half finish for MK Dons this season would be a good reflection of how they have performed this season, Andrew Surman believes.
Despite sitting 14th with five games to go, Dons still have the chance of finishing on the first page of the table, currently just two points behind Doncaster who sit 12th as it stands. Their visits to the top half this season though have been fleeting but, according to Surman, would be a just reward for some of their performances this year.
"We really want to finish in the top half," he said. "If we can finish there and finish strong, it can carry momentum into next season. We've done some really good stuff this year, had some good results and performances.
"We've worked too hard to let the season fizzle out and we want to finish in a position that properly reflects how we've performed. We don't want to finish just about the relegation zone where it looks like we've struggled.
"We don't want to lose a lot of games at the end of this season and have a hangover from that next season. We've still got massive motivation to finish strongly even though we've not got a lot really to play for."
Even with five games to go, Russell Martin will still not be drawn on where he wants his side to finish.
He added: "I want to finish as high as possible – everyone does. Every game matters, every single details matters. We want to finish as strong as possible and with as many points as possible. I didn't get excited when people spoke about the play offs and neither at the start – we need to think like that to be consistent. Every game now will have a real focus."