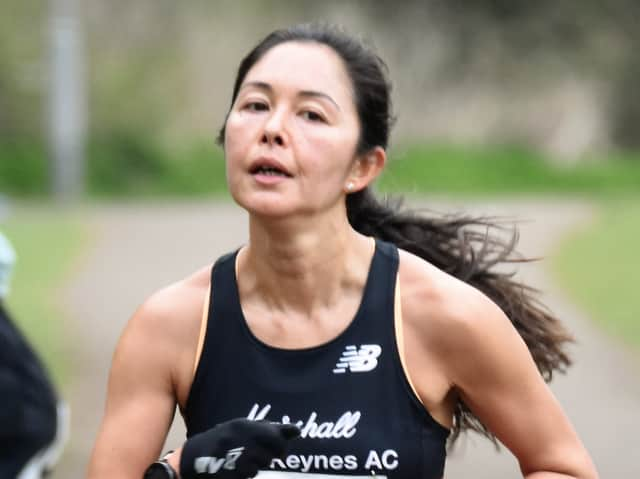 Lara Bromilow
Preparations have been going well for Lara Bromilow as she prepares for the Boston Marathon.
Bromilow, in part of her build-up for the Boston Marathon at Easter, finished sixth women in the Reading Half-Marathon with a time of 80.17, just 30seconds down on her lifetime best.
Wendy Webber placed third women (21st overall) at the Bedford Half-Marathon clocking 90.12 and first F40. Karen Tincknell finished 52nd recording 110.06 and third F40. Malcolm Kidby(M55) placed 77th in 122.16.