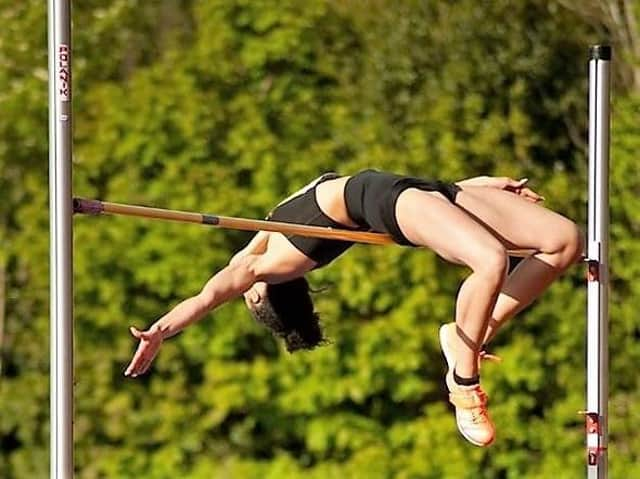 Laura Zialor
There were more than 30 personal bests at the Milton Keynes Throws Open Meeting, but the standout performance was a new club hammer record for Kayleigh Presswell (62.01m).
Her first throw added 20cm to her record while her second added another 26cm to her first throw. She is currently ranks 8th in the UK.
Not to be outdone, her mother Diane improved her own club F55 record in the hammer to 30.43
Over in America, Jack Meijer, competing for the University of Wisconsin, at the Big 10 Championships at Champaign, Illinois, ran in the first heat of three in the Men's 1500m, knowing that he would have to be at his best to qualify for the final.
A last lap of 57.29 seconds saw him finish fifth in a magnificent club record time of 3:44.05, more than a second under his previous best and qualified for the final.
There was a significant breakthrough in the High Jump as Laura Zialor added 4cm to her own Club Record with a leap of 1.87m at an Open Meeting at Birmingham University.
The British Milers' Club had events on at Wormwood Scrubs in London and at the University Track in Birmingham.
In London, Leo and Zak Freeland moved to 6th and 7th on the club all-time U20 800m rankings with personal best times of 1:55.82 and 1:56.05.
In a Gold Standard meeting at Birmingham University, Sam Winters opened his season with a 1500m race in 3:53.87.
Ebony Carr opened her season with a 100m sprint at Loughborough, in her first competition for fifteen months. She recorded 12.31 for 100m, with a following wind of 1.3m/s.