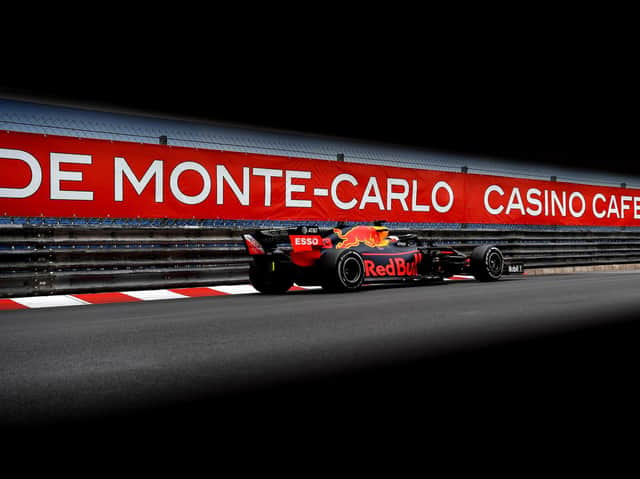 Max Verstappen at Monaco in 2019
Monaco is the jewel in F1's crown, the one the fans want to go to and the one the drivers all want to win - but it's not a place Max Verstappen has historically had much luck at.
This Sunday will be Verstappen's sixth shot around the streets of the principality but even though he is in F1's upper echelon of drivers, he is yet to secure a podium finish there. But if he is to maintain a decent shout at this season's world championship, he needs a strong finish this weekend.
Red Bull's RB16B contender for 2021 had been the pick of the bunch in pre-season testing in Bahrain, but it has translated into just one win for Verstappen from the opening four races and a hat-trick of frustrating seconds behind Lewis Hamilton who is already threatening to run away with a record-breaking eighth title, now leading by 14 points.
Needing a big result in Monaco then, Verstappen probably needs to win it, but it's a circuit he is yet to stand on the podium at. His first two races around Monte Carlo ended in the barriers, while he could have won it last year, but could not pass leader Hamilton, and paid the price for a pit-lane crash with Valtteri Bottas, so while he crossed the line second, a penalty saw him drop to fourth - still his best finish in five efforts.
Notoriously tight and the maker and breaker of many drivers, qualifying will be key on Saturday ahead of Sunday's race, and could be where Verstappen strikes the most important blow, though it will require him to end Mercedes' trio of consecutive pole positions.
"I know very well that there is no margin for error in Monaco," he said. "We just have to make sure we nail it on Saturday. Of course then on Sunday it is usually straight forward as overtaking is so difficult but a lot of things can happen. We need to be at our best now on Saturday and Sunday to make sure we are on the top step of the podium.
"I've never been on the podium in Monaco so I would like to change that! We just need to have a clean weekend, I think that is very important. We'll see if we are fast or not but so far in qualifying we have been quite close so I just hope it's going to be the same in Monaco."