Andy Crofts excited ahead of Northampton homecoming gig at The Black Prince
"I played there when I was a youngster so it is quite mad to return to it and play there again, but it is going to be a good night."
Watch more of our videos on Shots! 
and live on Freeview channel 276
Visit Shots! now
It's certainly a huge weekend ahead for Northampton singer/songwriter Andy Crofts.
Friday (Nov 17) sees the release of his new LP, Live At The 100 Club... which comes a couple of weeks after his single was issued, a live cover of David Bowie's The Man Who Sold The World which was recorded at the same show.
Saturday sees him kick-off his eight-date UK solo tour with a show in London..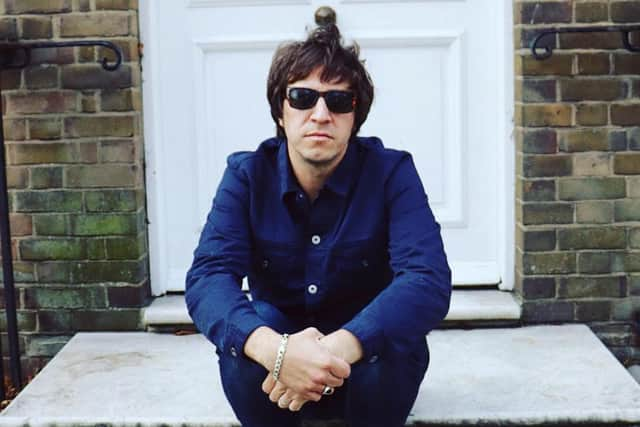 And then Sunday sees Crofts play a homecoming gig at The Black Prince in Northampton town centre... if Carlsberg did weekends and all that.
To celebrate the release of his album, which was recorded at the legendary Oxford Street venue last year, The Moons frontman kicks off an eight-date solo tour on Saturday night in London.
And just 24 hours later he returns to the town he calls home for the first time since two sell-out shows at The Playhouse Theatre 12 months ago.
He will be joined on stage at the award-winning Abington Square venue by fellow Moon Chris Watson, who will play keys, and former band-mates from back in the day Luke Goddard on bass and Matt Wilkins on guitar.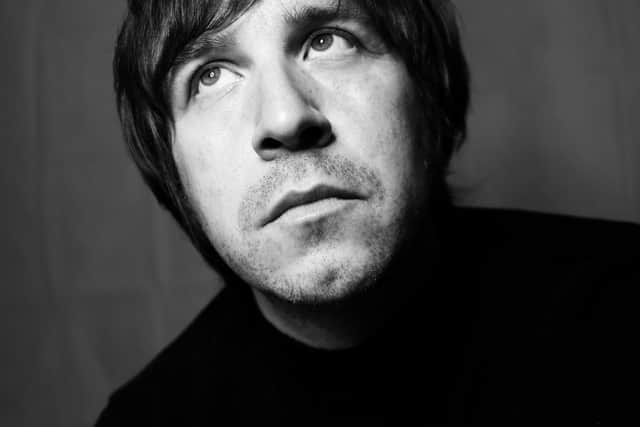 And Crofts can't wait to get back and perform at a place he knows very well.
"I always look forward to coming back to Northampton, although unfortunately it is always a short stop these days," said Crofts, who is now based in Worthing.
"But I am looking forward to playing the Black Prince.
"I played there not too long ago, just before Covid and the pandemic, and it is nice to know that I am playing at the place that I did when I was an 18-year-old.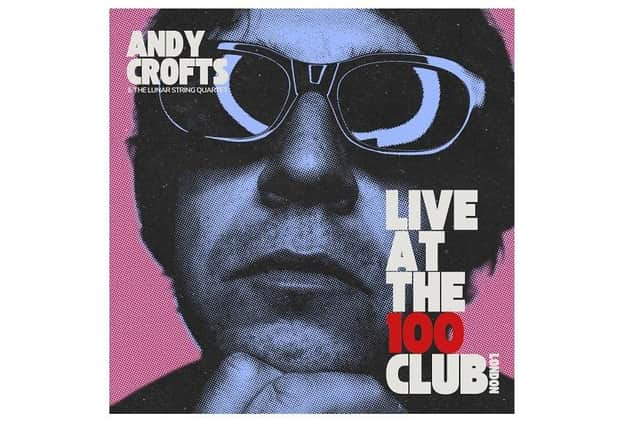 "I played there when I was a youngster so it is quite mad to return to it and play there again, but it is going to be a good night."
Crofts is gearing up for a big few months.
He has been a busy man for the past few years, mixing his work with The Moons to being a member of Paul Weller's studio and touring band since 2009, a job that saw him perform in front of huge crowds all over the world.
But, for personal reasons, Crofts had to step away from recording and touring with the Modfather a year or so ago, and is now concentrating 100 per cent on his own work, both in music and in the worlds of art and photography.
A new solo album is in the pipeline, with Crofts hoping to record it at the start of next year, and he is relishing the chance to hit the road and perform up and down the UK over the next few weeks, with the seven dates aside from Northampton being solo acoustic shows.
"I am all ready for it," admitted Crofts.
"All of the venues are pretty small and tend be an intimate setting, because when it's just me and my guitar, I find that if I try and aim too big then it's not the right vibe.
"I want it to feel like people are involved."
So what can people turning up at The Black Prince on Sunday expect to hear?
"The Moons stuff is usually going to be the bulk of my work live, mainly because if people come to see me, they probably know The Moons," said Crofts.
"They probably want to hear that.
"If I hadn't have written the songs in the band, then I probably wouldn't do that, but because I did write them I suppose I get that green light.
"So I do songs by The Moons and a mixture of bits and bobs and other things as well."
The gig is being staged at the Black Prince, which was last weekend named 'best venue' at the second annual Northamptonshire Local Music Awards.
Venue promoter Phil Moore was also a winner, receiving the 'Outstanding Contribution To Local Music' award, and that will have come as no surprise to Crofts.
"Phil Moore has a good instinct of how to pull these bands in, and he has made the music scene in Northampton seem a lot stronger," said Crofts.
"I am pleased for Phil, as I have been mates with him for a long time anyway, and it is always a pleasure to play in the town."
Support on Sunday comes from London-based Trinidad-born singer-songwriter Toni Sancho, who has just released her new single called Goodbye!
Doors open at 7pm on Sunday, and tickets are available to buy now in advance from theblackprincenn.com, priced at £11.25 which includes the booking fee.
The limited edition 14-track LP Live At The 100 Club, which is released on Crofts' own Colorama Records label and pressed on transparent red and blue vinyl, is also available to buy from cargorecordsdirect.co.uk priced at £21.99.
The Man Who Sold The World seven-inch single can be purchased from the same site, priced £8.49.
Both are be available to download and stream from all the usual providers.