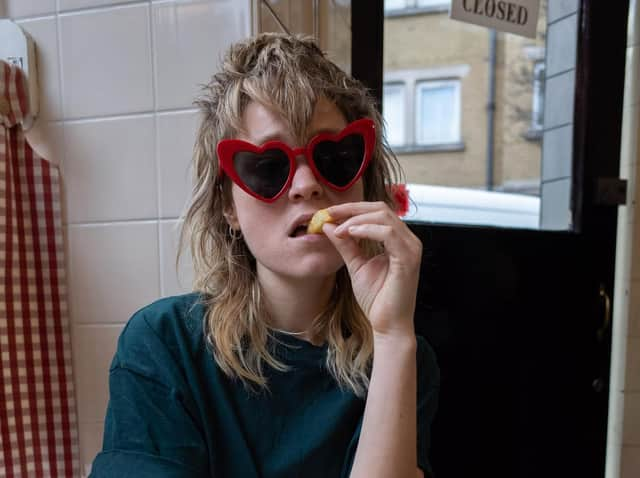 Billy Nomates will headline Ceremony #1 in July.
Billy Nomates will headline the Ceremony #1 music festival which will be held at Esquires in July.
The new one-day festival has been organised by promoters The Pad Presents, The Roar Club and Club Biscuit who all host shows at the Bedford venue as well as others across the region.
Headliner Billy Nomates released her latest EP Emergency Telephone in March and followed her critically acclaimed 2020 self-titled debut album.
She will be joined by Big Joanie, PINS, JOHN, Crows, Feet, Talk Show, Lynks, Grandmas House, Beach Lab, Regressive Left, Low Girl, Thyla and the Enjoyable Listens.
Blender will also host an outdoor stage with Enne, JW Paris, Viddy and Banton – with more acts set to be announced.
Esquires owner Gareth Barber said: "When we started booking this, we basically looked at artists we'd wanted for a long time but for one reason or another had slipped through the net, so it's nice to have it come together so well."
Kevin Bailey from The Pad Presents added: "As a team of Bedford promoters, having the opportunity to put an exciting line up together while also having a chance to address the gender imbalance booked across UK festivals with our line-up was an important part of the booking process for us."
As well as some of the finest emerging artists in the UK, there will be an array of street food vendors for meat eaters, vegans and everyone in between.
Like other venues across the country, Esquires has been closed for more than a year because of Government restrictions on indoor live performances due to the coronavirus.
Esquires has received Culture Recovery Grants from the Arts Council and also donations from the public through a Crowdfunder campaign which have both helped towards its survival.
Mr Barber added: "It's been a long year for venues as everyone is aware.
"Being able to work with The Pad Presents, The Roar Club and Club Biscuit to put this event on has been a ray of sunshine that we are confident we'll be able to deliver in July.
"Hopefully this will be the first of a series of Ceremony all day events as we move forward into the future."
Ceremony #1 is on Saturday, July 17. Tickets are on sale from 10am on Friday, April 23.
Doors open from midday with live music until 11pm. An after-party will then follow until 3am.