Event organiser has 'never seen anything like' the buzz surrounding two one-day festivals near Milton Keynes
Two dance events are lined up near Milton Keynes, this summer.
Friday, 7th May 2021, 2:58 pm
Updated
Friday, 7th May 2021, 3:00 pm
Tofte Manor, a 17th century Manor House situated in the Bedfordshire countryside, which is a 20-minute train journey from Milton Keynes, will be the home to two outdoor day festivals on July 10 and August 7.
This 17th century manor which used to house the famous painter, James McNeill Whistler, will now host two shows this summer.
Nick Castle the event organiser and founder of Labyrinth records has been stunned by the response to these quirky dance events. He told the MK Citizen: "I'll be honest, I've never seen anything like it. The first event has sold out, the second one will as well. If you look at the buzz and how events have been selling out this Summer, everyone's ready to get back."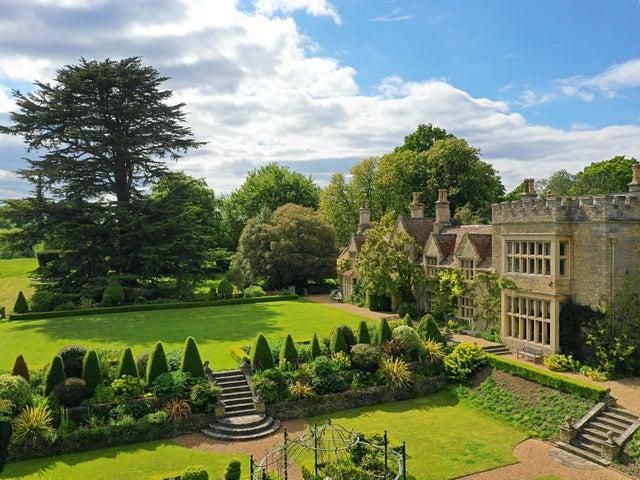 Tofte Manor
The first show will be headlined by Dixon and Âme, the duo haven't performed in the UK since 2019. The DJs have been household and names in the house and techno world for years and have proved a popular choice to close the first show.
The second night will be headlined by DJ Koze and Jose Gonzalez. Koze has collaborated with some of the biggest names in the industry on his recently released album, which features Róisín Murphy, Bon Iver and Gonzalez.
Nick mentioned his excitement at showcasing an artist like Gonzalez, adding: "Jose Gonzalez is an artist everyone is aware of. He's a big name, a lot of that has to do with Heartbeats, and that song being featured on a Sony advert. Everyone knows that song.
"But, I'm also really excited about Fred Again, No-one really knows who he is yet, but you should check him out, what he's doing is really interesting and innovative. He's someone who has been behind the scenes, producing songs for anyone you can think of. There was one year when he was responsible for producing over a quarter of the number one records in the UK, which is just (laughs) totally unbelievable. He's worked with Stormzy, FKA Twigs, everyone."
The Labyrinth garden on the grounds
Putting together a major festival in the countryside is something Nick has been considering for years. He hoped that one day he could bring live sounds to this idyllic backdrop, but any potential plans last year, were scuppered by the Coronavirus pandemic. Equally, two-day festivals this Summer seemed like a long shot, before Prime Minister Boris Johnson revealed the current roadmap out of lockdown.
Nick commented: "I've always wanted to bring music to beautiful spaces. We've really been considering branching out and doing gigs outside of London for a while. The density of London and other booking and exclusivity issues, really meant something like this appealed.
"I've wanted to do something different, and I feel coming out of the pandemic artists are desperate to do something a bit different like this that will really excite them. This year is going to be really competitive for the music industry. Everyone is going to want to tour, everyone is going to have an album coming out. This festival will hopefully capture that excitement."
When asked what the biggest challenge will be hosting an event in a new venue, one not typically associated with the dance movement, Nicks response was immediate. He said: "It's the traffic. We're well aware that the villages like Sharnbrook, won't be used to this volume of traffic and the roads beside the manor are little country lanes.
"But, we've put measures in place, locals have actually provided us with extra road routes we were not aware of. I'm confident these events can pass with as little disruption as possible, if not ideally, none at all."