GAME stores in Milton Keynes, Banbury and beyond to host midnight launch for hugely popular new Pokemon release
GAME stores across the country - including Milton Keynes and Banbury - will host midnight launches for the hotly anticipated new Pokemon game tomorrow (Thursday) into Friday morning.
Wednesday, 13th November 2019, 4:57 pm
Updated
Wednesday, 13th November 2019, 5:11 pm
Role-playing video games Pokemon Sword and Pokemon Shield are out for Nintendo Switch on November 15.
The worldwide phenomenon is so popular GAME is opening 65 of its stories for a midnight launch.
Stores in Milton Keynes and Banbury join 63 others in putting on a special midnight launch event. You can see the full list at the bottom of this article.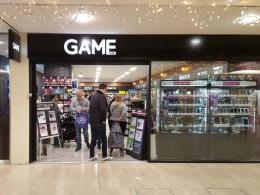 GAME
They are the first installments in the eighth generation of the Pokemon video game series and the second in the series to be released on a home game console, after Pokémon: Let's Go, Pikachu! and Let's Go, Eevee!
Sword and Shield chronicle the main character's journey in the Galar region, based on Great Britain, alongside rivals Hop, Bede and Marnie aiming to dethrone the Pokemon League Champion Leon and defeat Team Yell, a group of fans obsessed over Marnie.
Sword and Shield introduce several new features such as Dynamaxing and Gigantamaxing, functions that increase size and change forms of certain Pokémon; the Wild Area, a large open world with free camera movement; and raids with co-op battling. They also reintroduce features previously seen in Sun and Moon and Let's Go, Pikachu! and Let's Go, Eevee!, such as regional variants and roaming Pokémon depicted in the overworld.
Full list of GAME stores hosting Pokemon midnight launch:
Manchester (Trafford Centre)
The new Pokemon is out on November 15th